Chris Christie's Horrible, Terrible, No Good, Very Bad Week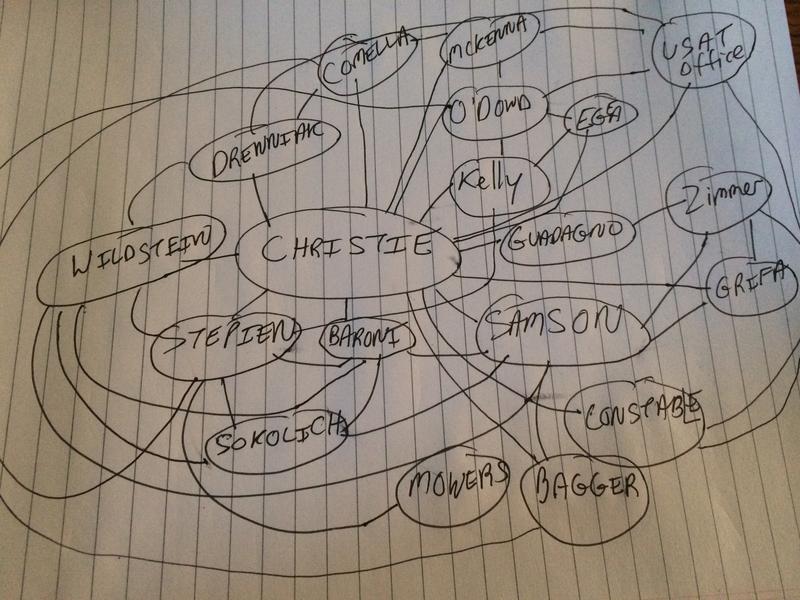 Scandals are swirling around New Jersey Governor Chris Christie, with new investigations or subpoenas cropping up every day — and more members of his administration being implicated.

The week kicked off with an incendiary accusation from Hoboken Mayor Dawn Zimmer. She says Lt. Governor Kim Guadagno pulled her aside in a parking lot last May and told Zimmer she needed to move forward with a redevelopment project. "I know it's not right, these things should not be connected, but they are, " Zimmer says she was told.

With Gov. Christie's inauguration taking place during a frigid blizzard, federal officials appeared to be stepping up their investigation of the lane closures at the George Washington Bridge and looking into the Hoboken allegations. Zimmer and several close associates have been interviewed by the investigators for the federal prosecutor and the FBI.  

Sitting on the inaugural stage behind Christie was David Samson, the governor's close associate and chair of the Port Authority board. Despite the resignation of Christie's two top men at the Port Authority, the governor has steadfastly supported Samson. But WNYC's Andrea Bernstein reported Samson is implicated in both scandals, and his law firm appears to have benefited during Christie's four years in office.

Cracks have also begun to appear in Christie's crowning achievement — his handling of the Sandy recovery. On Thursday, WNYC learned that the Christie Administration quietly fired the state's biggest Sandy recovery contractor. The firm, HGI, had been the subject of complaints from homeowners and lawmakers, who were critical of the company's performance in helping get Sandy victims back in their homes. The company is represented by a politically connected south Jersey law firm that made a contribution to the now-Christie-led Republican Governor's Association.

Also on Thursday, the federal prosecutor issued subpoenas to the Christie re-election campaign and the New Jersey Republican Party. New Jersey Public Radio's Matt Katz spoke with the lawyer representing the two organizations, who says they will ask for a delay in turning over documents.
On Monday, the New Jersey Legislature will formally combine its two investigative committees, and sources close to the governor tell us there will be more embarrassing and damaging emails to come.