Chris Christie's 18 State Secrets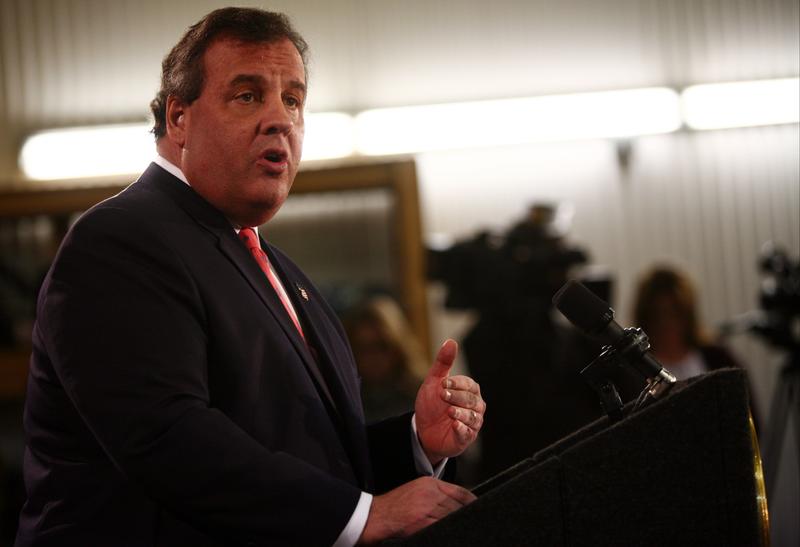 The release of subpoenaed documents that exposed the Christie Administration's involvement in Bridgegate show how the Governor's Office has been keeping its decisions and expenditures quiet despite laws that require official business to be made public. Here's 18 ways Christie and his officials have blocked access to information.
The governor's office won't say how much taxpayers are spending on the attorney representing Christie in various abuse-of-power investigations. Democratic legislators are spending $350-an-hour. The Bergen Record has filed suit.
Who paid for a trip that the governor took to Dallas last year? What were his expenses while there? And what other cities did he go to on his trip? The invoices provided, viewable here, were unclear as to where the governor went, what his expenses were, and how much taxpayers had to pay. A separate request to the State Police on the cost of his security detail was denied outright. A lawsuit has been filed.
Christie's commissioner of Community Affiars, Richard Constable III, has ignored questions about why the state fired a $68 million contractor responsible for distributing $780 million in Sandy housing aid. He has refused to provide a copy of the $10.5 million termination settlement given to the contractor, nor has he said what company, if any, is taking over the distribution of the aid.
Emails from Christie spokesman Michael Drewniak's government email account were not provided when requested by The Record, which was investigating the George Washington Bridge lane closures. Legislative subpoenas uncovered the documents and found that the governor's office was intentionally or unintentionally violating the Open Public Records Act.
Christie's office maintains no lists of visitors to the governor's mansion, the gubernatorial beach house on the Jersey Shore or the complimentary 20-person suite at Giants and Jets games. Without lists, there are no documents for reporters to request.
New Jersey Transit refused to release its hurricane preparedness plan after Sandy flooded rail cars and caused $120 million in damage. The transportation commissioner didn't show up at a hearing when the legislature launched an investigation.
The State Police would not release overtime data nor copies of its own policies. The ACLU then sued.
Lawsuits are required for information that should be provided through the Open Public Records Act. A Feb. 11 request to the Department of Treasury for the bid documents for Sandy contractors wasn't filled until May 20. An identical document, though, was received by the affordable-housing advocacy group, the Fair Share Housing Center, on April 24, because it sued.
Requests for documents are often rejected by anonymous government officials. Christie record keepers would not provide the Bergen Record with names of the government employees who act as the legally-mandated "Records Custodians" in each Christie department.
The government's financial contracts and bids for services are often heavily redacted because the companies involved are given the opportunity to black out whatever information they want.
New Jersey voters approved $1.3 billion last November for capital projects at state colleges and universities. But after two politically-connected religious institutions got funds, the Christie administration refused to publicly disclose the criteria it used in its selection process. Higher Education Secretary Rochelle Hendricks testified before a senate committee, but refused to talk about the matter.
Christie officials wouldn't disclose the names of those who evaluated bids from contractors that sought to create Sandy tourism ads. The committee ultimately hired a more expensive contractor that gave Christie a starring role in the "Stronger Than the Storm" TV ad campaign.  
Christie created a Sandy transparency web site, but it does not appear to be regularly updated. A $68 million contract for a company to develop a housing program wasn't online months after the company was hired.
Invoices for a Sandy contractor were blacked out so extensively that the Bergen Record filed suit.
A housing advocacy group was denied data to help it determine whether low-income and minority New Jerseyans were getting a fair share of the $1.8 billion in federal Sandy aid. The group filed suit.

When Christie privatized the $2.8 billion lottery, his state treasurer refused to testify to Democrats to answer questions about why the privatization was being carried out.
Christie's Treasury Department allegedly violated the state constitution when it didn't include key information on a tax revenue report that Christie himself had mandated through an executive order when he took office. The treasurer has also repeatedly missed a deadline on issuing revenue reports, while a promised citizens commission on financial transparency was never set up.
The Department of Education would not give the Asbury Park Press a list of schools the state was investigating for possibly tampering with state tests. The newspaper sued.