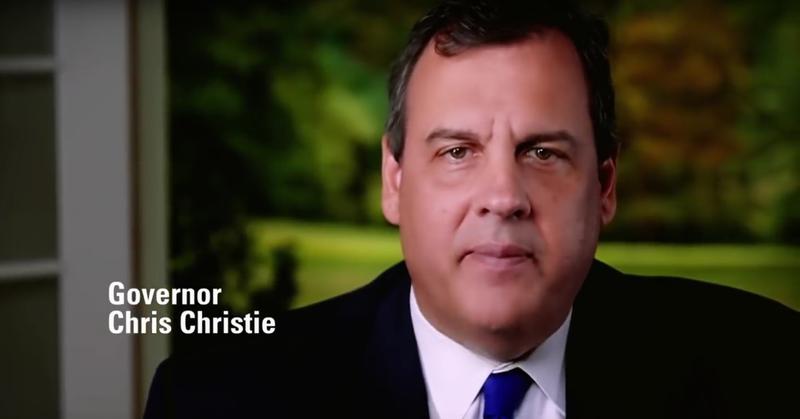 Watching TV this month, you'd be forgiven for feeling like someone slipped something funny in your tea.
It's no shock that Governor Christie has aggressively taken on Hillary Clinton's email scandal. What is surprising is that he willingly offered up his own behavior during the Bridgegate investigation as a point of comparison.
The same guy who deleted texts sent while a legislative hearing into the lane closures was taking place, says on CNN: "Can you imagine if after the bridge investigation began, I came out and said, 'Oh by the way, I've done all of my business as governor on a private email server and I've deleted now 30,000 of those emails. But trust me, none of it had to do with the bridge?' Give me a break!"
Asked about the texts that he deleted on CBS's Face the Nation this weekend he says, "We had 12 missing text messages that were sent to me by someone when we weren't under investigation and didn't even know what was going on. Mrs. Clinton deleted emails when she was under subpoena. You know, in my neck of the woods we call that obstruction of justice."
Ok. Next question. But… wait, what?
Interviews go by so fast on TV. Luckily, we're armed with a pause button and New Jersey Public Radio's Matt Katz. This week, Matt joins Host David Furst to analyze every word of the governor's statements. Regarding the Face the Nation quote? Matt says "I count five things that are at least misleading." We'll break 'em down in detail.
Also, NJ Advance Media's Matt Arco joins us with analysis on the governor's latest trip to Iowa and his ever-hardening immigration position.
Check out the WNYC Data News App: The Christie Tracker.