As Bridgegate Prosecution Rests, Christie Faces Separate Criminal Complaint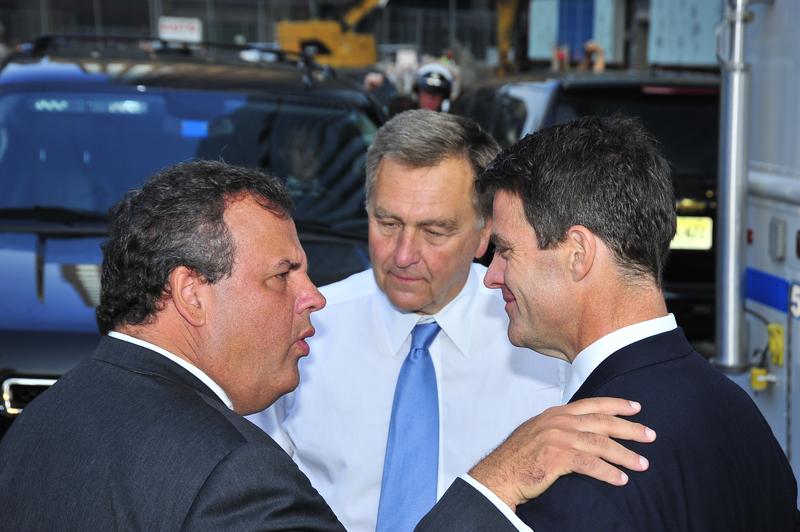 The prosecution has rested in the Bridgegate trial in Newark, leaving a web of testimony that's ensnared not only the two defendants, Bridget Kelly and Bill Baroni, but also the governors of two states — Chris Christie and Andrew Cuomo; Christie's former campaign manager, Bill Stepien; Christie's friend and the former Port Authority chairman David Samson; and other top aides with significantly more power than the two officials now on trial.
As the prosecution was presenting its final witnesses, the Bridgegate case spun out into an entirely separate courtroom in Hackensack, where a state judge signed a criminal official misconduct summons against Christie for allegedly failing to stop the George Washington Bridge closures when he was told about them.  
Christie is not on trial in the federal case and has denied that he knew about the closures in advance. But the federal prosecution's star witness in the Baroni/Kelly trial, David Wildstein, testified that he and Baroni boasted to Christie about the closures while the lanes were still reduced from three to one. He also said Christie laughed when told the Mayor of Fort Lee wasn't getting his calls returned.
Judge Roy F. McGeady said in state court in Hackensack that it's that sworn testimony in a federal case that means there's probable cause for Christie to be charged with official misconduct, a felony. The summons now goes to the local prosecutor, who was appointed by Christie. That prosecutor could recuse himself and refer the case to the New Jersey Attorney General, but the AG in New Jersey is also appointed by the governor.
Christie's spokesman, Brian Murray, said the governor will appeal.
The prosecution wrapped up its case Thursday by playing in full testimony in which Baroni adamantly insisted to the New Jersey legislature in November 2013 that the lane closures were a traffic study gone awry. After four weeks of testimony from current and former officials stating there was no traffic study, this previous testimony of Baroni doesn't paint a pretty picture of his honesty — and comes just days before he will testify in his own defense.
Kelly also came under scrutiny Thursday, when prosecutors introduced evidence that she had deleted almost all of the damaging emails, including "Time for some traffic problems in Fort Lee."
But even with this dramatic evidence against Baroni and Kelly, Christie's story that he knew nothing ran into more trouble when his former chief counsel, Charlie McKenna, denied that the governor had asked him to look into the lane closures, though Christie has said publicly he asked him to investigate. 
McKenna, along with Chrisitie's chief of staff Kevin O'Dowd, was put in charge of firing Wildstein and Baroni in December 2013. McKenna said he didn't ask either of them for any details of the scandal that's now become known as Bridgegate.
"You want to say I'm stupid, I get it, but I wasn't," he said.
A few questions later, court adjourned for the day.