Chokeholds Subject of First NYPD Inspector General Report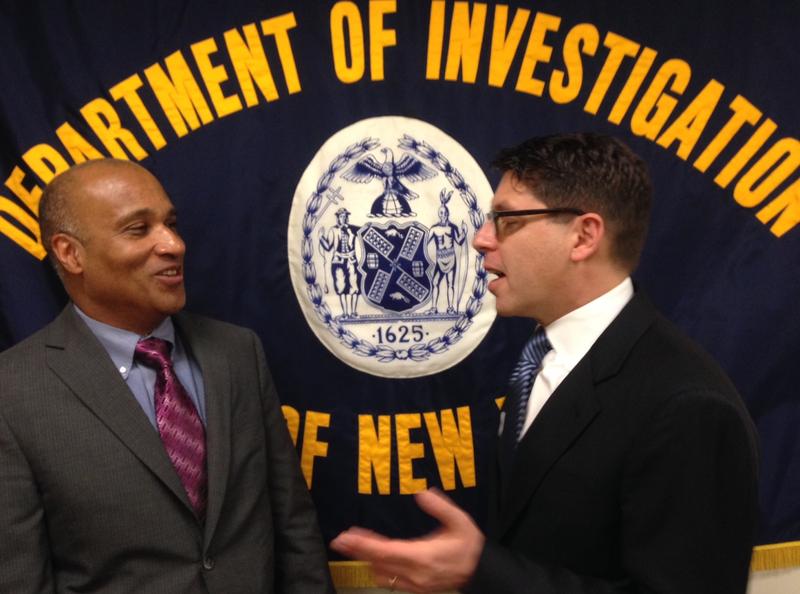 The Department of Investigation wants the Police Commissioner to put his disciplinary decisions in writing, particularly in chokehold cases. That's just one of the recommendations in a report to be released Monday from the new NYPD Inspector General.
The office reviewed 10 cases from 2009 through 2014 where the NYPD used a banned chokehold. In six of those cases where the Civilian Compliant Review Board recommended disciplinary action, then-Commissioner Ray Kelly rejected those recommendations all six times.
"We really don't know why the police commissioner came out with a different result, a lesser result than the CCRB recommended," NYPD Inspector General Philip Eure told WNYC. "That sort of thing undermines confidence."
Putting those decisions in writing is just one step toward what the Department of Investigation hopes will become a more predictable and transparent disciplinary process. The report also recommends better information sharing between the NYPD and CCRB and more consistent standards between the two agencies about what qualifies as an improper use of force.
This is the first report from the NYPD Inspector General's office, which is part of the Department of Investigation. While the report was triggered by the death of Eric Garner, that case was not included in the analysis because it's still subject to an internal investigation.
Over the next several months, Eure's office plans to review a "statistically-significant" number of additional cases to determine if there are systemic problems.
Still, DOI Commissioner Mark Peters said he expects the report's initial recommendations to carry real weight. "It is not a report being issued by an advocacy group or any group that's on a particular side of the issue. It is a report issued by a law enforcement agency that is independent of both the police department and all of the other stakeholders," said Peters, who was appointed by Mayor de Blasio and approved by the City Council.