How Chinese Americans Overcame Exclusion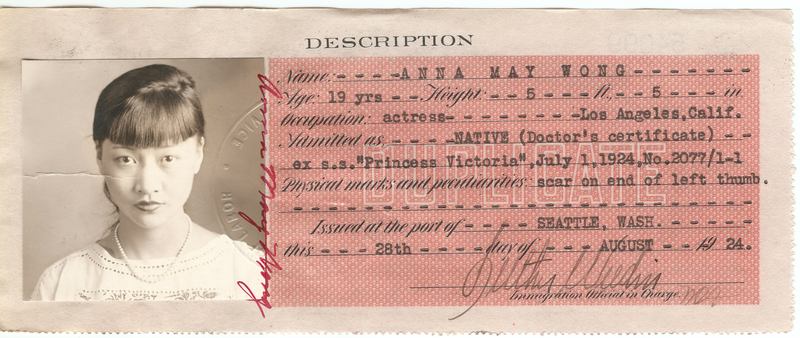 Before immigration laws existed in the US, Chinese Americans were the first target of an anti-immigrant policy.
In 1882, President Chester A. Arthur signed the Chinese Exclusion Act, prohibiting immigration of Chinese laborers.
A new exhibit at the New York Historical Society explores how the Act, and everything that followed, affected the Chinese American experience in the US.
Cynthia Lee, an assistant curator of "Chinese American: Exclusion/Inclusion," explained the act was key in shaping the Chinese experience here and its identity. The federal law was a reaction to the end of the Gold Rush in California, which brought the first wave of Chinese immigration between 1848 and 1855. As jobs became harder to find, the animosity against Chinese workers grew.
Lee said the Chinese were seen as different from European immigrants, for example. "They were an easy scapegoat," she said. "They sort of became the symbol for the fears of the working men, that we don't want America to become what these people represent to us."
The exhibit features about 200 objects, including documents, maps and artifacts. One of them is the "Chinese American" newspaper, published by activist Wong Chin Foo in New York in 1883. It's possibly the first public use of the term "Chinese American."
The show also covers the challenges faced by Chinese Americans from 1882 to the present. A graphic novel illustrates the story of three generations of one family in particular, the Chin, who migrated from China to the US, and run a laundry business in The Bronx.
It was Amy Chin's grandfather's "coaching" book that inspired the family's participation in the show. Those were notebooks with detailed information about families, which her grandfather gave to a Chinese man to help him come to the US. 
But Chin said she is not sure grandpa would have approved of her decision. "I always have the thought, constantly, that if my parents were alive they would be both thrilled and horrified," she said. "In the Chinese community you are not supposed to draw attention to yourself too much, and a lot of these stories are very private, and they are kept hidden."
The exhibit is on view until April 2015.