The Takeaway
The Green Giant? China Plans to Invest Billions in Renewable Energy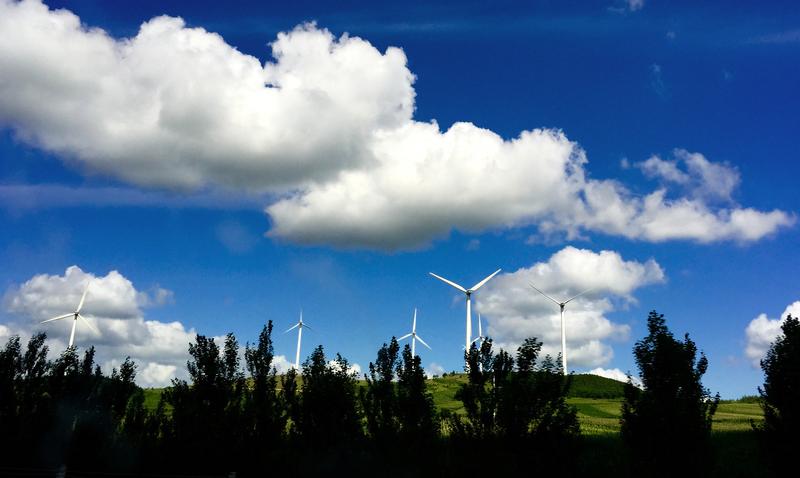 Click on the 'Listen' button above to hear this interview. 
Officials in Beijing are turning the problem of poisonous pollution into a green opportunity for China.
On Thursday, China's National Energy Administration announced that it would invest at least $360 billion in renewable energy. The plan, which is expected to help curb greenhouse gas emissions, will also create an estimated 13 million jobs.
With this investment, China is positioning itself as a global leader for new renewable technologies at a time when U.S. President-elect Donald Trump appears to be moving America in the opposite direction.
"There is popular pressure to clean up air pollution in China — the Communist Party needs that for its own legitimacy," says Sam Geall, the executive editor of the bilingual environmental news and policy site Chinadialogue. "But there is a larger, kind of top-down ambition to restructure the Chinese economy away from heavy industry and energy-intensive industries like steel and cement and towards innovation and services, and low carbon innovation and cleaner technologies are a big part of that."
According to Geall, who is also a research fellow at the Science Policy Research Unit at the University of Sussex, China is hoping to become the leading global exporter of clean energy technologies.
"They also see that as part of their energy security strategy," Geall says. "I think that they're realizing that, rather than being exposed to volatile prices for traditional forms of energy supply, they can actually manufacture energy security by investing in renewables, particularly in solar. We've seen huge deflation in the cost of solar in recent years, largely because of the scale of manufacturing in China."
Though demand for coal continues to decline around the world, President-elect Trump has promised to revive the U.S. coal industry and is also doubling down on oil and natural gas. With the U.S. focused elsewhere, Chinese companies feel they can quickly move into the renewable energy space. According to the Institute for Energy Economics and Financial Analysis, "China made a record $32 billion in overseas [renewable energy] investment deals in 2016 alone, marking a 60 percent year-on-year rise in spending."
"I think it shows that, for most observers now, coal really is in decline," says Geall. "China has seen the writing on the wall in that respect. They understand that climate mitigation is not just about averting the likely disasters that come with increasing climate change and vulnerabilities for the environment, but it's also about securing energy security, moving to a position of technology leadership, and it's about benefiting from the low carbon transition that's taking place around the world."