The Takeaway
Childless, Proud, and Happy: An Honest Conversation About Forgoing Kids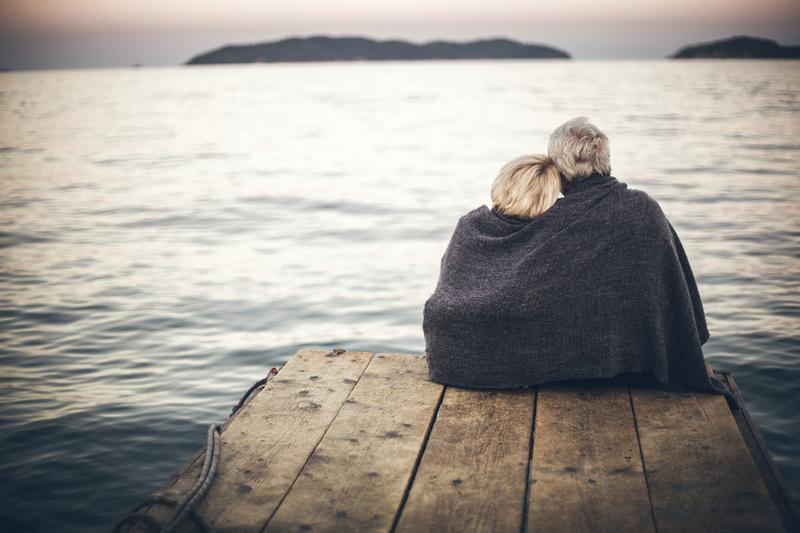 Falling in love, getting married, and not starting a family—that's exactly what many people across the country want, and they want their choice to be respected.
According to the Pew Research Center, about one-in-five American women ends her childbearing years without having borne a child, compared with one-in-ten in the 1970s.
While having kids is still seen as the cultural norm, it's not expected of women in the same way it used to be says writer Meghan Daum. Which, she says, is a good thing.
Daum is the editor of a new collection of essays about the choice to be child-free called "Selfish, Shallow, and Self-Absorbed: Sixteen Writers on the Decision Not to Have Kids." She says that the discussion about choosing whether or not to have kids needs to be reframed.
"It's not parents vs. non-parents," Daum says. "We're all wanting a peaceful, productive society."
Daum is childless herself, but she's quick to point out that this doesn't mean she's anti-parent or anti-child. Instead, she supports the freedom of people to make the decisions that are best for them.
"Having kids is really hard," Daum says. "Being a parent is really hard."
Daum says children just aren't for everyone, for many reasons. Some people feel that they don't want to add to what they see as unsustainable population growth. Others don't want to go through the physical trauma or health risks of childbirth. And some people just don't feel like they would make good parents.
"One of the problems with this discussion is it gets boiled down to 'Eww, babies, gross,' or 'Babies are the best thing in the world,''' Daum says.
The writers in Daum's book also highlight the many different experiences of childlessness—and the variation of those experiences over time.
"There are writers in this book who say, 'I never wanted to be pregnant, I have no interest in it.' But there are also writers that say, 'Yeah, there are moments where this feels like a loss.' But that doesn't translate into 'I wish I had done this,'" Daum says. "It's not an either or sort of thing."
Ultimately, Daum says, a little understanding can go a long way toward having a more constructive conversation about childlessness.
"There are also a lot of scenarios where we need to give more credit to the way people make life decisions," Daum says. "And there is no bigger life decision than choosing whether or not to have a child."
Where do you stand in the debate? Leave a comment below, tweet us @TheTakeaway, post a comment to our Facebook page, or give us a call at 1-877-869-8253.
Listen to Meghan's full interview above. Hear what listeners had to say by pressing play below.