Child Welfare Agency Gets New Commissioner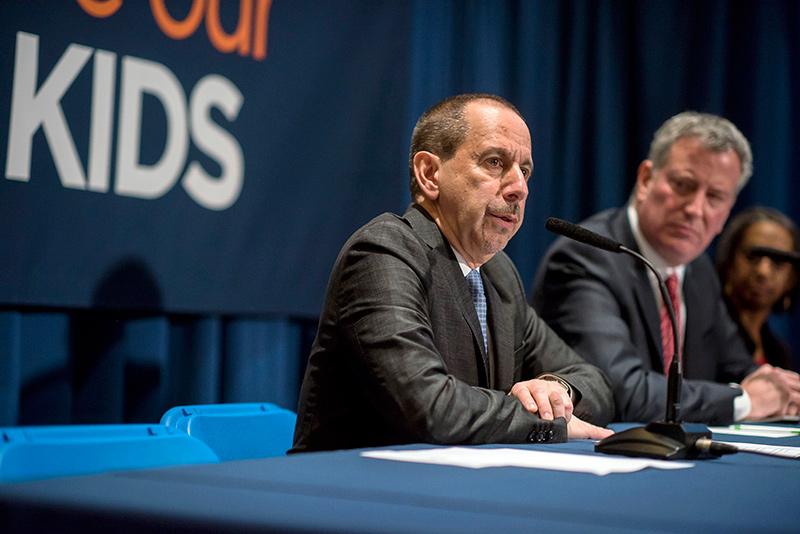 The city's child welfare agency has a new commissioner.
David Hansell oversaw child welfare and early childhood education programs in the Obama administration. He's taking the reigns of the Administration for Children's at a time when the agency is facing criticism after several high-profile cases of children who died under its watch. The previous commissioner, Gladys Carrión, resigned, and last month the state approved an independent monitor to evaluate ACS policies.
"I will do a top to bottom review of ACS' protective and preventive functions to strengthen what's working and to change what isn't," Hansell said at a press conference with Mayor de Blasio on Monday.
De Blasio said one goal under Hansell's leadership is to reduce caseloads, which ballooned to 13.8 per caseworker in December, well above ACS's goal of an average caseload of 12. Caseloads often spike after high-profile tragedies, because the agency gets more reports of abuse and caseworkers are more reluctant to close cases.
De Blasio also said Hansell would improve caseworker training and expand preventive services.
"He's the right choice to lead ACS and implement an aggressive reform agenda focused on preventive services for kids and families," the Mayor said.