SchoolBook
A Child Moves From 'She' to 'He' With Confidence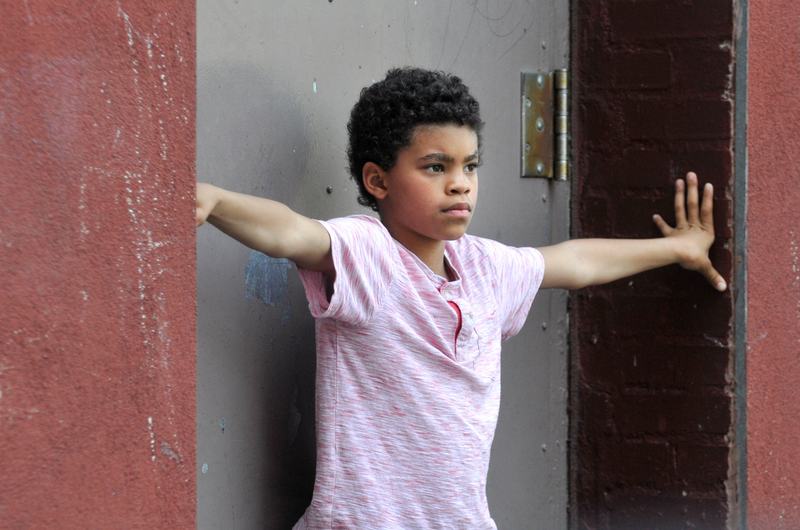 This is the first story in a three-part series. In Part Two, we go to school with Q to hear from his teachers and peers. In Part Three we hear from a therapist who works with transgender kids.
Q Daily, a third grader who attends a Brooklyn public school, describes himself as silly, curious and nice — all of the qualities that he likes about people. He is a lover of Michael Jackson, a wearer of trendy hats and isn't shy about dancing in front of a crowd.
And, now that he identifies as a boy, he feels more alive than before.
"It feels like, instead of a dead flower, a growing flower," he said of his transition from girl to boy.
Over the course of second grade, Q dropped his given name, Qwanaia, and asked to be called "he" because, he said, he looked like a boy, felt like a boy and needed others to see him that way, too.
Q's parents, Francisca Montana and Avery Daily, fully support Q but each said it's been a journey. 
"For me, in the beginning, I was finding it hard to accept," said Avery. "This is my girl," he recalled thinking at the time.
But Q was confident about who he was, and persistent about what he wanted. "This is something deep inside of him," said Avery. "I was like, this is his soul."
His parents said Q's gender switch is not "just a phase" although they conceded he may not continue to identify as a boy after puberty and beyond. While there is limited research on transgender children, experts in the field estimate that fewer than one third of transgender children will continue to be transgender adults. 
Still, that does not mean transgender children are confused about their gender. A recent study in Psychological Science documented that transgender children have a deep connection their "gender expression," even if that feeling does not persist. 
Jean Malpas, a psychotherapist and director of the Gender and Family Project at the Ackerman Institute for the Family, said children should be given leeway to explore gender, with the understanding that some will conclude they are not comfortable with their biological sex.
"You can't make or break your child's gender identity or gender expression," he said. "You can't influence it in a way that really will change what your child feels deep down inside. But you can let them emerge, and you can let them unfold and you can create the environment where they know that they can take the risk to tell you who they are."