A Chicago Tower Twisted, Inside a Gallery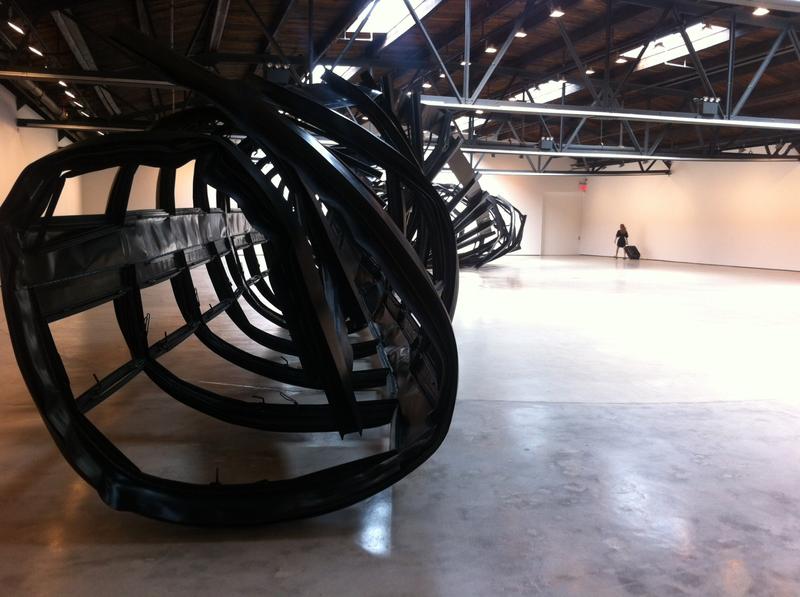 A twin pair of glass-and-steel apartment towers in Chicago are the inspiration for a new art piece in town.
Polish artist Monika Sosnowska's "Tower" comments on the Lake Shore Drive apartments in Chicago. They were designed by German architect Ludwig Mies van der Rohe in 1951 and designated as city landmarks in 1996.
"Tower" is a snake-like sculpture, about 110 feet in length, that looks like the frame of the building, but twisted. It's at Hauser & Wirth gallery in Chelsea 
Lee Rosenbaum, an art critic who writes for The Wall Street Journal and her own CultureGrrl blog, said the piece is worth seeing.
"You really have to experience it, by walking the full-length of it, looking inside, looking in the center of it, and it keeps changing, and making new forms and evoking new images in your mind," she said.
Sosnowska is known for large-scale installations. Rosenbaum explained that her work is derived from the re-construction of her native Poland.
"People who have grown up in areas where there is that kind of flux and changing of the architecture, landscape — here she is, taking part of the architecture landscape and made it her own creation," she said.
Hauser & Wirth is at 511 West 18th street.