Review: New 'Cherry Orchard' Doesn't Fully Bloom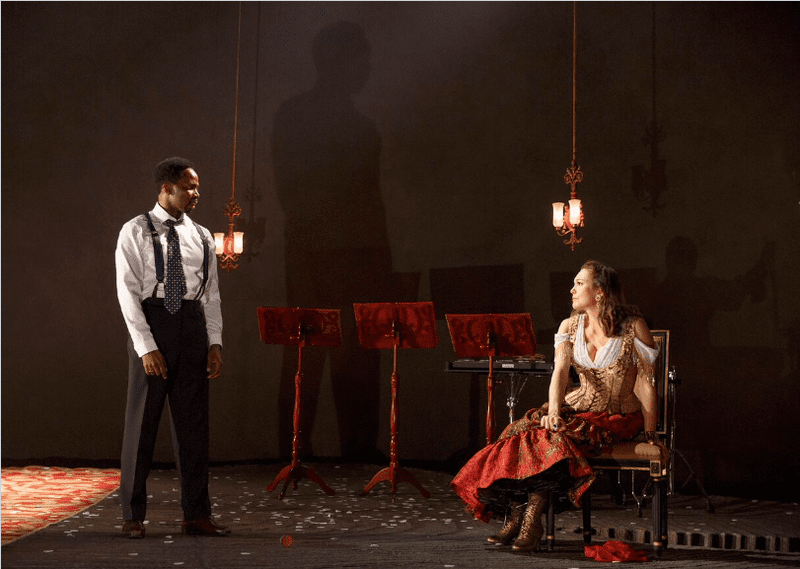 This new production of "The Cherry Orchard" sparks suddenly to life after intermission, when the curtain opens on a lush costume party. Diane Lane, luminous as the ineffective matriarch, wears a corset and gypsy skirt; Tavi Gevinson as her teenage daughter is dressed as a sweet Pierrot. They are members of a struggling aristocratic family about to lose its ancestral home, and they whir madly around the former peasants who are now rising to power. Together, the aristocrats and peasants are a dysfunctional family rocked by social change. 
It's a moment of clarity in a production that otherwise loses its way. That's too bad, because Stephen Karam, who wrote last year's Tony Award-winning "The Humans," tries something interesting here. Working off a literal, word-by word translation, he adapted Anton Chekov's archaic words into something resonantly contemporary. Karam is a strong choice for this task, as "The Humans" also focused on a flawed family that can only watch as those who are formerly disenfranchised step in to claim power.
But Karam's strength is his realism, and his colloquial speech has none of the tart beauty of Chekov's original while being at odds with the vision of the formidable British director Simon Godwin. Godwin is a bold director and his stage pictures are beautiful: silvery, Caldwell-esque mobiles drape down to create the orchard; the character's shadows loom over the action. But he wants something large and mythic, while Karam's text needs a quieter space.
The lustrous cast — Lane, Gevinson, Joel Grey, John Glover, Celia Keenan-Bolger — all seasoned professionals, all excellent, nonetheless flail around, acting in different versions of the same play, searching for some commonality to unite them. But they never find an emotional connection with each other or with us. And when the cherry orchard is chopped down, we feel nothing.