The Chelsea Bombing Suspect Is in Police Custody. Now, He Enters The Legal System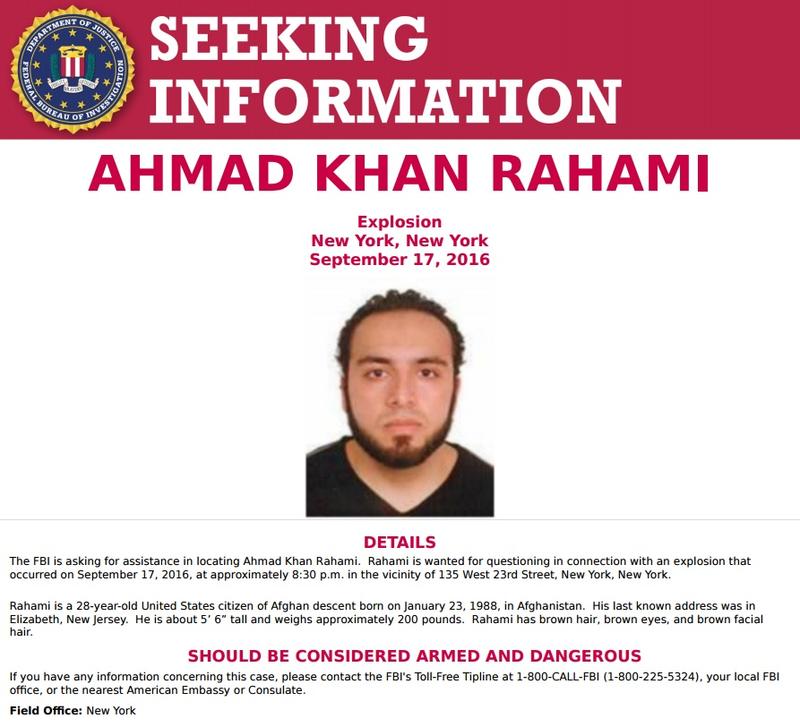 On Monday, police arrested a suspect in the weekend bombings in Manhattan and New Jersey—a 28-year-old naturalized citizen from Elizabeth, New Jersey named Ahmad Rahami. He was identified by investigators on surveillance video planting the bombs in Chelsea, and his fingerprints were found on one of the devices. After a gun battle with New Jersey police, Rahami was taken into custody.
It's not often that suspects in terrorism cases survive to enter the legal system, and the cases can become complicated as officials try to figure out who has jurisdiction. Former federal judge Nancy Gertner said because Rahami is a naturalized citizen, he has the right to be tried in a civilian court.
"There's not even a possibility that he would go through a military tribunal, and in any event that would be such a rending of the constitution." Gertner said. "He's an American citizen, civilian courts can handle it, he should get the rights to which he's entitled."
Gertner spoke with WNYC's Richard Hake.