Jets Cheerleader Leads Charge for Fair Wages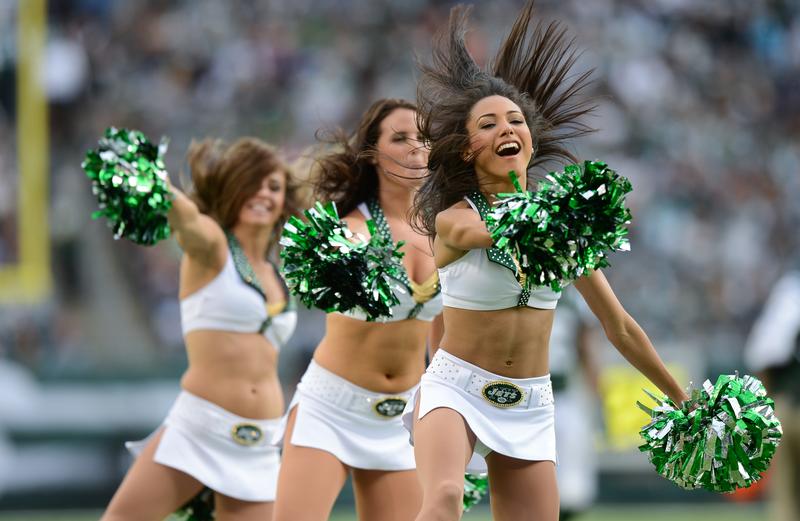 "Bring It On" is taking on a whole new meaning for some NFL cheerleaders.
A former member of the Jet's Flight Crew, as the cheer squad is known, is one of several cheerleaders suing NFL teams for alleged wage violations.
The cheerleader, identified in court documents filed Tuesday as Krystal C., claims she and others earned just $3.77 per hour after adding in unpaid rehearsal hours. The rate drops even lower after factoring in personal funds spent on required hair and makeup. 
"It really bespeaks the culture in the NFL of not valuing the important work these women are doing," said Patricia Pierce, Krystal C.'s lawyer.
Pierce said the lawsuit isn't just about recovering lost pay, but rather a broader push to improve working conditions for NFL cheerleaders.
"What Krystal is trying to achieve is to really shine a light on to what is going on and help put pressure on the NFL to change its practices in terms of how these women are treated," Pierce said. "Krystal wants to see the NFL change its contracts with these cheerleaders across the country and pay them a reasonable wage for the work that they do."
The Jets' headquarters is in New Jersey, where minimum wage is $8.25 per hour.
This suit follows similar claims filed against the Oakland Raiders, Cincinnati Bengals and Buffalo Bills.
The Jets did not respond to requests for comment.