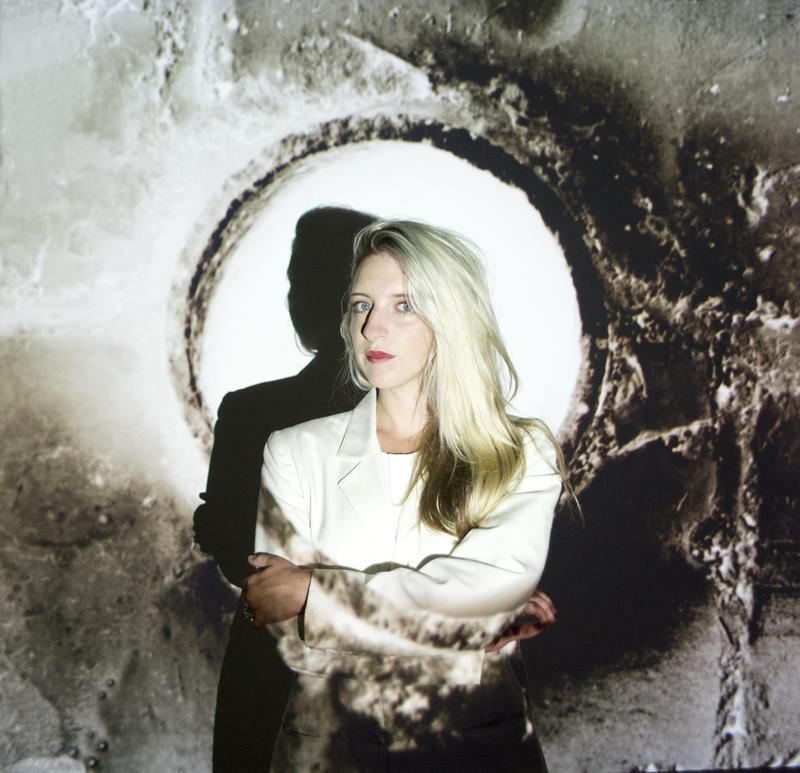 There's a moment at the very end of "Baby," the title track from White Hinterland's new album, when everything in the mix drops out, revealing just the voice of singer Casey Dienel. In those final 20 seconds, as she repeatedly howls "Is this my weakness?" -- without all the ghostly reverb, or the dense layers of vocals, the serrated beats, and synthesizer sequences, Dienel exposes an raw vulnerability. It's one of those jarring, sit up and take notice moments that underscores Dienel's musical transformation -- from skillful and sweet songwriter to a powerful, emotional singer, and a producer with confidence in her craft.
Baby (out April 1), Dienel's third album under the moniker White Hinterland, comes as the end result of a period of personal upheaval and reinvention: She moved back to her childhood home in Scituate, Mass., spent months assembling her own studio, The Glades, in her parents' basement, and taught herself production and engineering techniques by watching YouTube tutorials. Dienel was drawn to the idea of being fully in command of her own music, and took time exploring, and really, exploding her sound. Inspired by '90s R&B and gospel, electronic dance music and slick radio pop, Dienel worked to refine this new extroverted and evocative pop identity.
Throughout Baby's ten songs, and especially highlights "Ring The Bell" and "Metronome," White Hinterland doubles down on the experimental electronic flourishes, and fizzy, dance-ready hooks. Yet at the heart, as always, is Dienel's passionate, haunting voice, be it as a capella art pop like on "Wait Until Dark" or immersed in a sea of gorgeous neo-soul harmonies on "Sickle No Sword" or as a Tori Amos-esque piano ballad on "Live With You."
But lyrically is where Dienel gives this music extra depth, digging into personal territory: heartbreak and frustrations, financial struggles of her and her friends, and abandonment -- while grappling with breaking that cycle. But she also sings of new love, and ultimately, finding strength in facing the unknown. It's an empowering message of overcoming and embracing change, and one that matches White Hinterland's bold stylistic evolution.