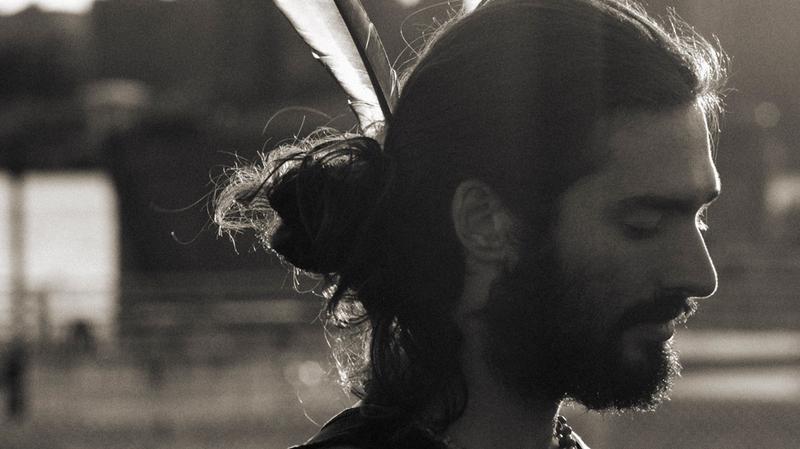 Many artists grapple with the darkness inside themselves through their music; For Stevie Weinstein-Foner -- the Brooklyn-based songwriter and self-described "mystic" who performs as SWF -- songwriting is both an outlet for addressing and overcoming that darkness, and an outcome of pursuing a more spiritual path.
Weinstein-Foner wrote and recorded the songs for his debut record, Let It Be Told, in Memphis, Tenn. between and after stints escaping and exploring -- from rafting down the Colorado River through the Grand Canyon, to working on a farm in Central America, to studying yoga in Brooklyn.
The result is a record, that addresses SWF's searching. Songs frequently reference being in touch with the outside world, staving off addiction, embracing love and ultimately, striving to be better. "I let pain be mine, I let my darkness shine / I let all the darkness out / I've taken the warrior's vow," he bellows on the speaker rattling scorcher "Warrior," as if through a megaphone into a club packed with fist-pumping fans.
Throughout Let It Be Told, SWF's blend elements of 1960's rock ("Saturn Returns"), '70s riffs ("Only Child"), and lo-fi bong anthems of the '90s ("Turtle Brain" and "Black & Golden"). Still, even amid the slack-stringed strumming and coarse-grained guitar distortion, SWF's distinctive shredded and yelping vocals -- which somehow falls between Neutral Milk Hotel's Jeff Mangum and Galaxie 500's Dean Wareham -- give the songs some emotional heft.
And while the positivity that pervades Let It Be Told could easily slip into the overly metaphysical and New Age-y, SWF clearly has a skill for writing loose and hooky songs that aspire to be earnest and personal.