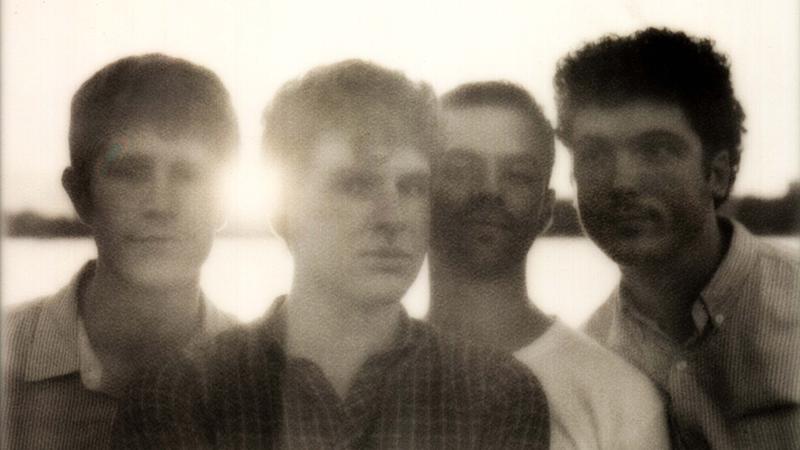 Lately there's been a small boom of young orchestral pop bands: Just in the last year bands like Typhoon, Mother Falcon, and San Fermin put out great albums -- all with sprawling casts of ten or 15 (or more) members, including strings, horns, and multiple vocalists belting out giant show-stopping choruses in unison. Feel free to add Art Decade to that list -- yet another band writing epic room-filling songs with a neo-classical sensibility. But unlike those aforementioned bands, the Boston band's sweeping sound comes surprisingly from just a four-piece group.
Named for the Brian Eno-produced David Bowie instrumental on the album Low, Art Decade is primarily the work of guitarist, vocalist and arranger Ben Talmi (along with Binod Singh, Jamie Walters, and Joe Harrison) -- who's adapting his classical music upbringing and Berklee-trained musicianship to dramatic and thought-provoking rock tunes. And now, following its 2012 debut, Western Sunrise, the Boston band is back with its self-titled sophomore release.
Talmi says his music "like architecture; every piece has a reason," and you can certainly hear that in singles like "No One's Waiting" and "Numberless Dreams," which showcase a knack for lush orchestration, thundering drums and majestic melodic peaks. But Art Decade is sequenced to play out as a full album, with equally joyful and heart-aching songs that resonate. There's an earnest music school-meets-musical theater scope to these types of ensembles, and a winning "We're all in this together" positivity that informs their songs, even when delving into darker emotions.
Ultimately, while still a young band, Art Decade shows potential and some big ambitions. They may just need to add some members to the mix to pull it off live.