SchoolBook
Diocese Sues Catholic HS Over Leasing Extra Space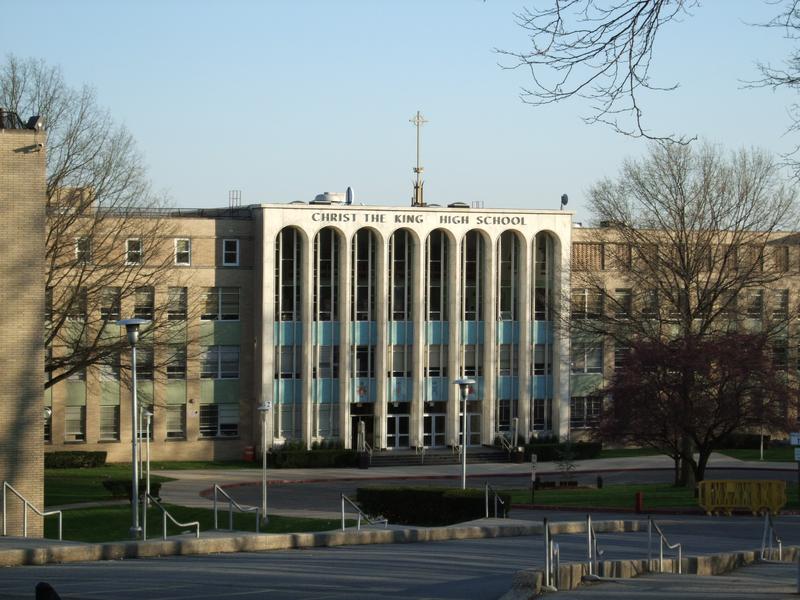 The debate over sharing space with charter schools has now spilled over to Catholic school buildings, after the Diocese of Brooklyn filed a lawsuit against Christ the King Regional High School in Queens.
The Diocese contends that the school violated a long-standing agreement by leasing out parts of the building to other enterprises, including a day care center, continuing education program and, most recently, Middle Village Preparatory Charter School which opened in September and serves about 120 sixth-graders, with a plan to expand to eighth grade as it adds students each year.
At issue is a 1976 agreement which turned over Christ the King High School to a non-profit group to run the Catholic school, independent of the Diocese. That agreement stated that should the high school close, the building would be returned to the Diocese of Brooklyn, said Marty McLaughlin, a Diocese spokesman.
"This is a very extraordinary thing for the Diocese to sue one of its high schools," he added. "It's not something they wanted to do, but they were forced to do because of the reluctance of Christ the King to agree to anything."
McLaughlin said that the Diocese views charter schools, with free tuition, as direct competitors to Catholic schools. He said that Christ the King has been asked to pay a portion of its revenues from the charter school to the Diocese, as other Catholic schools have agreed to do.
But Christ the King said it has not violated any contract and has worked in good faith with the Diocese.
Thomas Ognibene, a school spokesman, said with declining enrollment at the Catholic school, it has rented out parts of the approximately 225,000 square foot building in order to help maintain facilities, operate the high school and keep tuition costs down for students.
About 1,000 students currently attend Christ the King, he said, down from a peak enrollment of approximately 2,400 students more than a decade ago.
"We've been doing this since 1995," said Ognibene. "The Diocese was aware of it and didn't mind at all," since any revenue generated from the leases was put back into the high school.
Ognibene added that Christ the King has been paying the Diocese a portion of its rental revenue from the charter school since July, as requested.