SchoolBook
Charter Leader Denies Insider's Advantage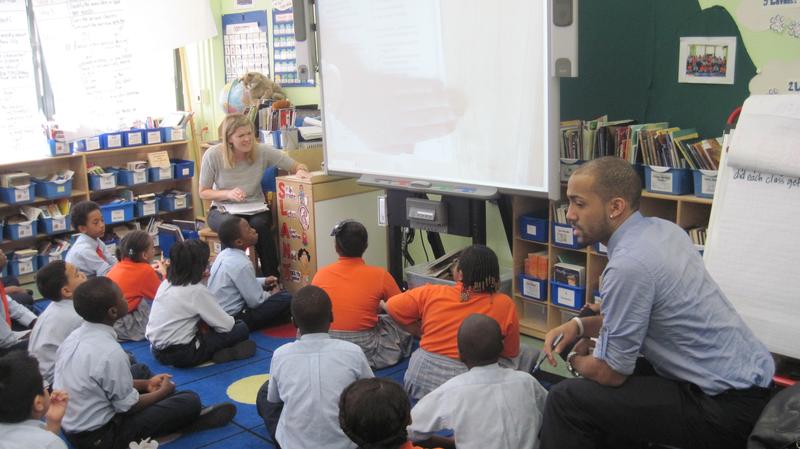 Success Academy C.E.O. Eva Moskowitz isn't making any apologies. And the outspoken CEO of the charter school network denied having any special advantages over other school leaders.
Her comments on Wednesday came in response to an article in DNAinfo that featured email exchanges between Moskowitz and Department of Education officials in 2012, concerning rooms in public school buildings that were to be cleared by the end of the school year to make way for Success charter schools.
One email from John Shea, the D.O.E.'s chief executive of the school facilities division, reportedly stated: "What I need from you all is that, if it looks like a principal will not be out of these rooms by 6/29 [the last day of the 2011-12 school year], someone needs to tell me," adding, "Eva will start calling me Saturday morning if rooms aren't empty."
Another email from Moskowitz to D.O.E. officials said, "As you know we will move stuff if it is not out by 5 p.m. as the agreed upon time [and] date when all stuff is removed."
A former City Council member, Moskowitz was chair of the education committee before starting her charter network in 2006. Parents and teachers in buildings that share her schools often complain that she is able to upgrade her facilities faster than the D.O.E., or that they feel like second class citizens.
"I'm not suggesting that I don't know anyone at Tweed, I do," she said, referring to the D.O.E.'s headquarters. "So if you're saying can I pick up the phone and call folks, yes, I can. But does that mean from a policy perspective I've gotten any advantages? Absolutely not."
She said D.O.E. policy is for incoming charter schools to get access to their buildings by July 1, but that's not always the case.
"Someone has to call and pester to say the children are coming, we need access to the building," she said "We only have 21 business days in between when we are supposed to get access to the building and when children are coming. And the bureaucracy drags its feet."
The article also said the department spent overtime funds clearing out the classrooms so quickly, but D.O.E. spokesman Devon Puglia firmly denied that.