The Takeaway
Charlotte, North Carolina Spirals Into Violence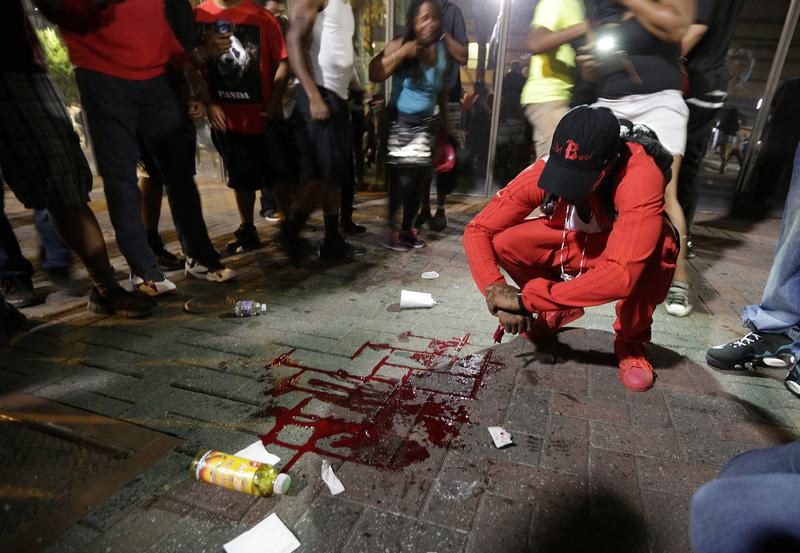 Click on the 'Listen' button above to hear this interview.
Charlotte, North Carolina is the latest American city to find itself at the center of a firestorm after a deadly incident involving police and an African-American man. 
Keith Lamont Scott was killed on Tuesday while sitting in his car at a complex near the University of North Carolina at Charlotte — questions remain over whether Scott had a book or a gun. Protesters have clashed with police, and last night, a man was shot and critically wounded during the demonstrations.
Charlotte is the commercial hub of North Carolina — it's home to both the Levine Museum of the New South, which explores post-Civil War history in the South, and the NASCAR Hall of Fame. The state has had a long history of racial segregation and prejudice, but has transformed and has a modern reputation of being collaborative and embracing of diversity.  
However, with the latest controversial bathroom bill and the recent police shooting, the strains of an urban American city grappling with how to respond to underlying tensions may be beginning to show. 
Brenda Tindal, a historian and senior vice president of exhibits and education at the Levine Museum of the New South, examines the city's history, and the modern crisis facing the people of Charlotte.