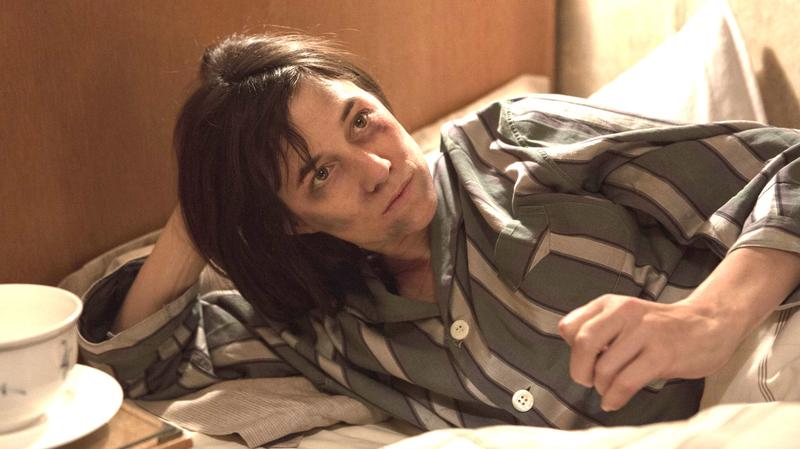 Charlotte Gainsbourg and Stellan Skarsgård discuss starring in Lars von Trier's new film "Nymphomaniac." Charlotte Gainsbourg plays a self-diagnosed nymphomaniac who is discovered badly beaten in an alley by an older bachelor, played by Skarsgård, who takes her into his home. As he tends to her wounds, she recounts the erotic story of her adolescence and young-adulthood.
The character Jo tells Seligman about her life, specifically her sex life. "That's how she portrays herself," says Gainsbourg. "But you never really know if she's telling the truth or not. She's being honest about her suffering, anyway."
Stellan Skarsgård on his character Seligman: "He has no experience of life whatsoever and not enough sex. So his only associations – when she talks about very strange sexual adventure, the only thing he can come up with is fly fishing."
Skarsgård on what distinguishes a Lars von Trier film: "None of his stories are realistic. His dialogue is not realistic. The characters are inventions. That's why it's so important for him to get the actors to not act, and to be as full of life as possible."
When asked about von Trier's controversial remarks at several years ago at the Cannes Film Festival and criticism of the filmmaker for being a misogynist, Gainsbourg replied, "When you see his film, you have to understand that it's very far from who he is." Skarsgård added, "There's not one director who's made so many fantastic roles for women."
The film is being released in two parts. Volume One is being released on March 21. Volume Two will be released on April 4.