Soundcheck
Charles Bradley: Dance-Ready Soul Infused With Wisdom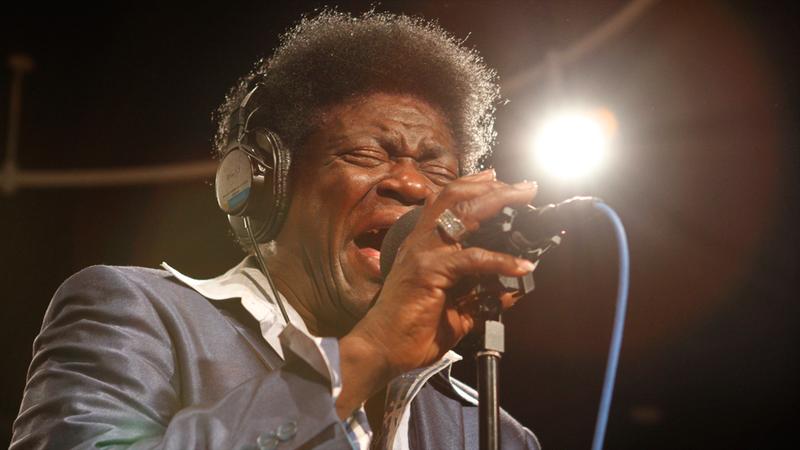 Soul singer Charles Bradley's long path to musical fame has been punctuated by bumpy detours and personal struggles -- from a lifetime of odd day jobs, family tragedies, and poverty. But Bradley always knew he could sing, and kept plugging away anyway. Then in his early 60s, he finally got a shot when Daptone Records co-founder Gabriel Roth caught his James Brown tribute act in a Bushwick club, performing under the name "Black Velvet." Roth ultimately signed Bradley to record his first album, 2011's No Time For Dreaming. It's a remarkable story, now told in the documentary film Charles Bradley: Soul Of America.
All those years spent toiling certainly paid off: Bradley captivated audiences with a funky and exuberant live show and songs that exude wisdom as they deal with his experiences and hardships. In 2013, Bradley released his follow-up record, Victim Of Love, another fine collection of dance-ready soul tunes.
Bradley returns  to the Soundcheck studio to play songs from that record with his band.
Charles Bradley plays Bowery Ballroom on Jan. 17 and Music Hall of Williamsburg on Jan. 18.
Set List:
"Crying in the Chapel"
"Confusion"
"Strictly Reserved for You"