The Brian Lehrer Show
Changes at the National Security Council; Ending Tax Burden on Small Businesses; Trump's Budget Leaves City Infrastructure Stalled; The Thin Lines of Statehood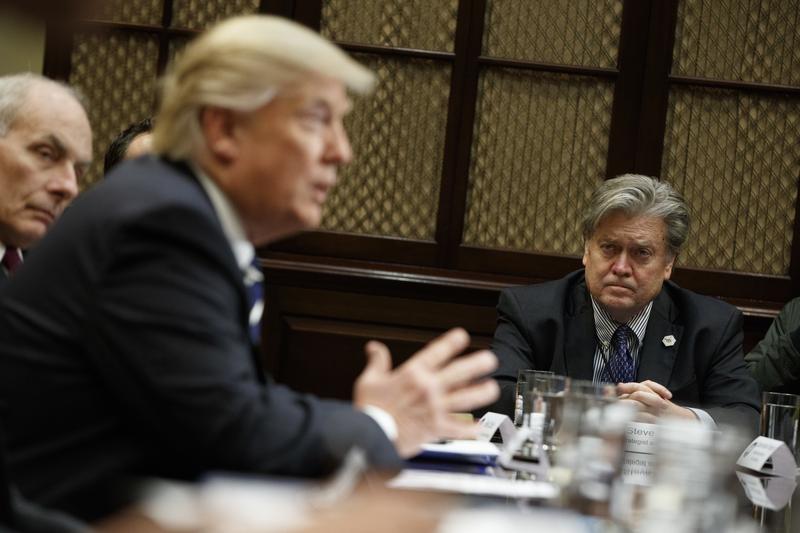 On today's show you'll hear: 
Steve Bannon is out, Dancing with the Stars alum (and Energy Secretary) Rick Perry is in. Fred Kaplan, Slate's War Stories columnist and the author of (just out in paperback) Dark Territory: The Secret History of Cyber War (Simon & Schuster, 2017), talks about the changes at the National Security Council.
Daniel Garodnick, New York City Council Member representing the 4th District, discusses the legislation he introduced that would ease the commercial rent tax on some Manhattan businesses that pay almost four percent of their annual rent to the city.
Emma G. Fitzsimmons, New York Times transit reporter, talks about President Trump's infrastructure plans and how they might affect the future of New York and New Jersey transportation.
Nir Baram, Israeli journalist and author of A Land Without Borders: My Journey Around East Jerusalem and the West Bank (Text Publishing Company, 2017), talks about his travels throughout the West Bank and East Jerusalem, where he talked to Palestinian Israelis in Jerusalem and Israeli settlers in the West Bank, and what it means to be an Israeli who is pro-Palestinian rights.