SchoolBook
NYC Chancellor Raises Standards for (Future) School Superintendents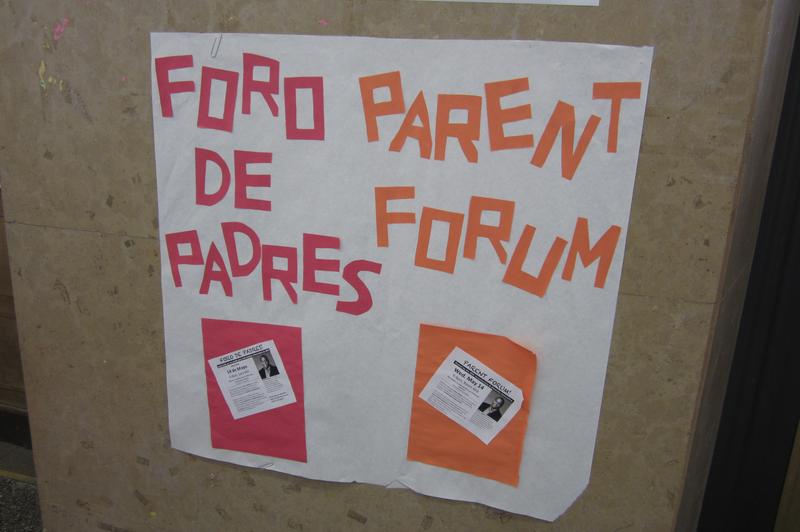 Chancellor Carmen Fariña is beefing up the criteria for the city's 32 community superintendents and nine high school superintendents, as part of her push to ensure that experienced educators are selecting and working with principals.
As a former principal and superintendent, Fariña said the job requires "first-hand experience."
The new qualification standards include at least 10 years of pedagogic experience, three as a successful principal. Previously, superintendents could be appointed with at least three years as a principal or "major supervisory and curriculum experience."
But while all current superintendents will have to reapply for their jobs, they'll be exempt from the new standards which will apply only to future candidates. Still, a Department of Education spokeswoman said, current superintendents will have to submit essays and references demonstrating they can support principals as will all other candidates.
Of the 41 superintendents currently in their posts, the Department of Education said one does not have 10 years of pedagogical experience and five more do not have three years' experience as a principal. The positions pay between $135,000 $195,000 a year.
Superintendents, who are chosen by the chancellor, hire and evaluate principals, and consult with district community education councils, unions and parent leaders. Fariña said she wants to strengthen their skills in all of these areas.
"These changes will empower community superintendents to provide additional support at all levels of the school system as they work closely with principals, students, and parents to make our schools the best they can be," she said, adding that superintendents should be "anchors" in their communities by helping parents access information and follow up on concerns.
Fariña has already increased the requirements for principals, who now need more classroom experience in order to lead a school. Officials said the new standards for community superintendents will be bolstered by a new $750,000 training grant from the Wallace Foundation.
It's not clear whether giving superintendents more support will lessen the role of school networks, which were created during former Mayor Michael Bloomberg's administration. Schools currently spend money from their own budgets to join like-minded networks with staffers who can support them on issues such as choosing  curricula and helping low-performing students.
Department officials maintained on Tuesday that the city is not going back to the old days when community superintendents and school boards wielded tremendous power. They said the networks and superintendents would work together supporting schools.
A few parent leaders on community education councils, which work with the superintendents, said they welcomed the new requirements. And Joe Fiordaliso, who heads Community Education Council 3 in Manhattan, said he had hoped the parent councils would play a greater role in hiring superintendents.
"We are required to evaluate our respective superintendents each year but have no direct role on hiring or firing of that person," he said.