SchoolBook
Charter Schools, Chancellor Find Common Ground, Leave Tough Calls For Another Day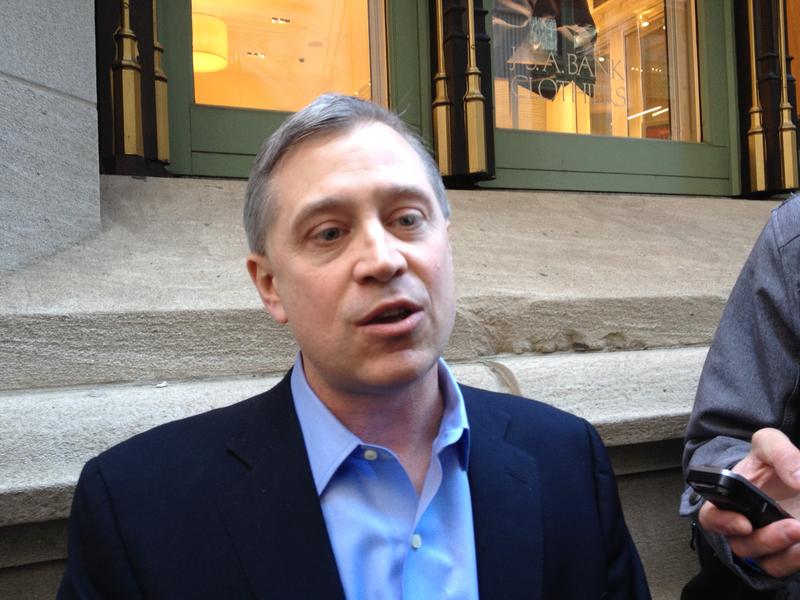 Schools Chancellor Carmen Fariña held her first meeting with the city's charter school community on Saturday, emphasizing the mutual interests and shared purpose of the various privately managed schools and the new leadership at the Department of Education.
She said there was no talk about potential policy changes that have struck fear into the sector, such as the mayor's plan to charge rent to charters that share space with regular city schools or the future of these co-locations.

'There were no decisions made today," Fariña said, after meeting with about 100 charter leaders in lower Manhattan. "No statements of policy, but a lot of good will generated." 

Many charter leaders who attended the closed-door meeting said they felt like the chancellor wanted to work with them and chose not to discuss their concerns about several issues facing the new administration.

Except James Merriman, chief executive officer of the New York City Charter School Center, who directly challenged Mayor Bill de Blasio to say whether he would allow 28 charters to open inside existing school buildings starting this fall, a decision which could affect thousands of students.

"I have a simple question for him," said Merriman. "Can he look every parent in the eye who expects to send their child to these schools in the fall and say to them: 'The school that I will now force you to go to is going to be better than the school I am taking away from you, and that is your choice?'"

De Blasio has said he and the chancellor are looking at these co-locations on a case-by-case basis. The 28 charters, as well as more than a dozen regular district schools, were approved last year before Mayor Michael Bloomberg left office. They are now the subject of two lawsuits brought by the teachers union and some community groups and politicians.

Eva Moskowitz, who has 13 new or expanding Success Academy charter schools potentially affected by the lawsuits, struck a conciliatory tone immediately after the meeting, saying the charter leaders and the chancellor shared a lot of common ground.

"I was very glad to hear that she does not believe that there are charter kids and district kids, but every kid in New York City deserves a great education," she said.

But later Moskowitz issued a statement criticizing the "lack of transparency" in the administration's decision-making around the contested co-locations, and said it hadn't consulted any of the affected families.
By and large, however, the charter leaders who attended Saturday's meeting praised the chancellor.
"I think it's really great to have an educator who is in charge of our school system," said Rafiq Kalam Id-Din, founder of the Teaching Firms of America Professional Preparatory Charter School, which shares a public school building in Bedford Stuyvesant. He joined a coalition of charters supporting the mayor's overall agenda.
Several leaders said they discussed how they work with special education students and English Language Learners, so the chancellor would understand they are on the same page. Fariña told WNYC in an interview she thinks successful charters are those that welcome these pupils.

"What's very obvious is that we all are trying to serve, particularly, the highest needs students in the city and we're trying to do it better," said Jeffrey Ginsburg, executive director of the East Harlem Scholars Academies.