A Chance to Paint the Museum's Walls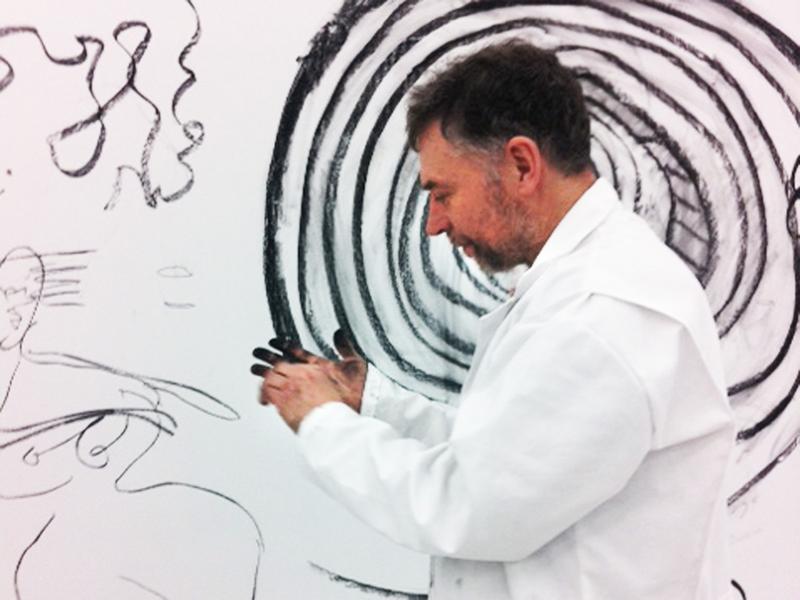 For those who always wanted to draw on walls, this is your chance.
Polish artist Pawel Althamer's new show at the New Museum includes a floor where the public is invited to draw on the white walls, with the artist. He said his goal is to lose control over his art. "I am one of them, we are doing one drawing finally," he explained.
This is Althamer's first museum show in the United States. The exhibit also includes videos and sculptures of human-like figures that seem damaged by war.
Deborah Solomon, WNYC's art critic, said in this interview that Althamer's show is part of an effort by artists to re-connect with audiences. "He seems to be suggesting, in a spirit of maybe overly earnest utopianism, that drawing can help you recover from the nightmare that he shows in the two floors below," she said, referring to the galleries where his sculptures are.
The exhibit is called "The Neighbors" and goes until April 13th.
Althamer is also collaborating with one of the New Museum's neighbors, the homeless organization Bowery Mission. Visitors who bring a man's coat can get into the museum for free.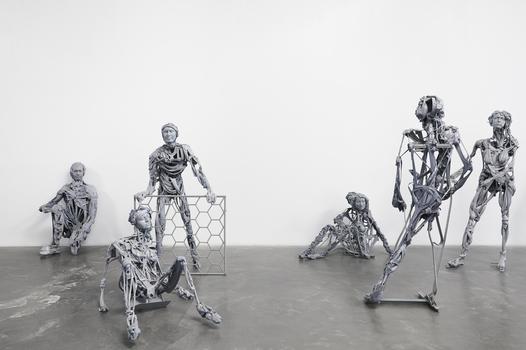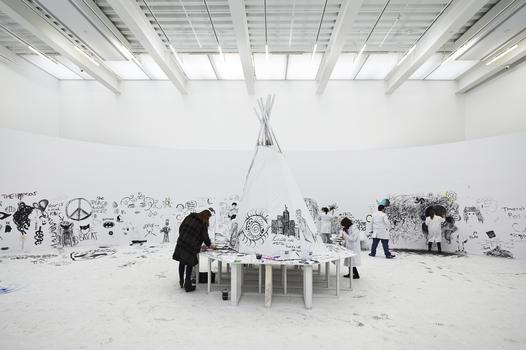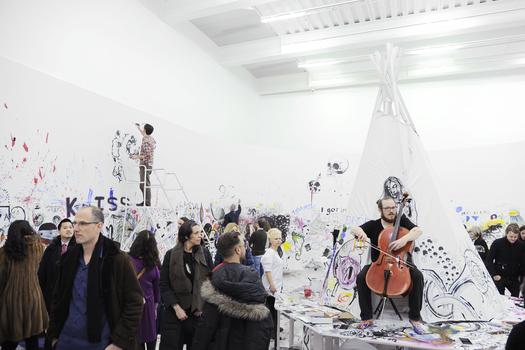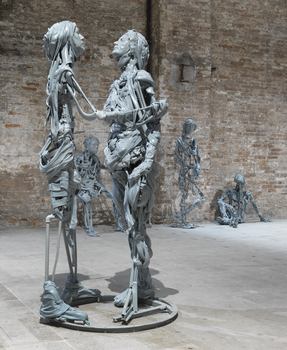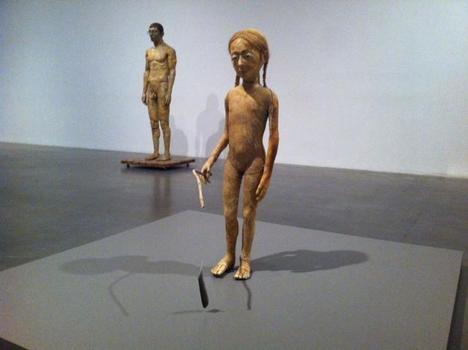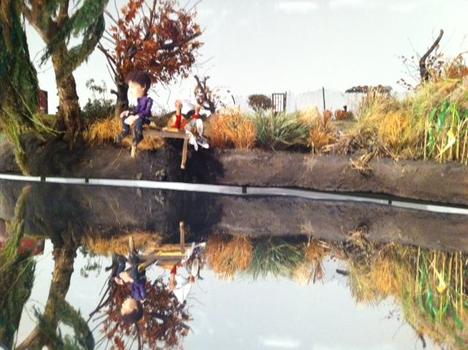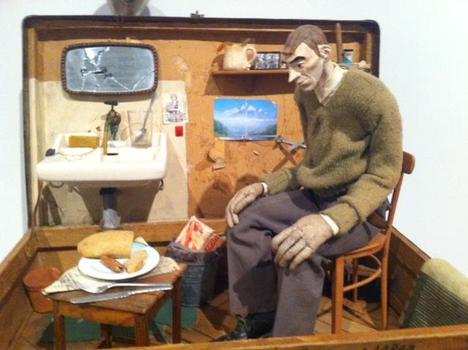 of