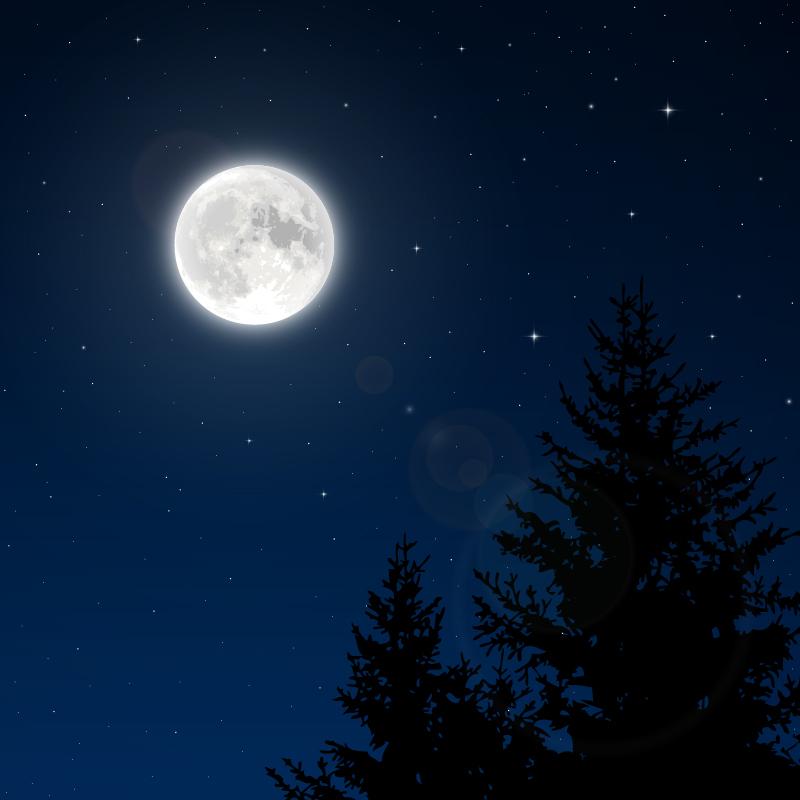 Suddenly I stepped out of the shadow of the house into the whiteness of the moon. The moon was so bright I could not look at it, as if it were a night sun. —Steven Millhauser, "Claire de Lune"
 Many stories are about close relationships—husbands and wives, parents and children, close friends. But the three stories on this program explore chance encounters between and among strangers whose lives intersect just long enough to reveal something new.
In Steven Millhauser's "Claire de Lune" a teenage boy with insomnia wanders into an a late-night Wiffle ball game and a bevy of leggy girls. Millhauser is the author of the collections Dangerous Laughter: Thirteen Stories and We Others: New and Selected Stories, among other works. He won the 1997 Pulitzer Prize for Fiction for his novel Martin Dressler. "Claire de Lune" is read by Tony Award-winner James Naughton.
Comic Wyatt Cenac reads our second story, Sherman Alexie's "Night People." A sleepless man is fascinated by the all-night manicure parlor across the street from him, where he finds a kindred soul. Sherman Alexie is a three-time National Book Award winner who works include The Lone Ranger and Tonto Fistfight in Heaven and the collection Blasphemy.   Wyatt Cenac is a former "Daily Show" correspondent and writer. His website describes him simply as "comedy person."
In our last story, "Luck," by Richard Bausch, a young man struggles to protect a loving but alcoholic father. Bausch's large body of work includes the novels Peace and Thanksgiving Night, and the short story collections Something is Out There and Someone to Watch Over Me. He was the recipient of the 2012 Rea Award for the Short Story. "Luck" is read by Campbell Scott, whose television and film work includes a recurring role on "Damages" and the films "The Amazing Spider-Man" and "The Amazing Spider-Man 2."
"Clair de Lune," by Steven Millhauser, performed by James Naughton
"Night People," by Sherman Alexie, performed by Wyatt Cenac
"Luck," by Richard Bausch, performed by Campbell Scott
The SELECTED SHORTS theme is David Peterson's "That's the Deal," performed by the Deardorf/Peterson Group.
For additional works featured on SELECTED SHORTS, please visit http://www.symphonyspace.org/events/series/71/selected-shorts
We're interested in your response to these programs. Please comment on this site or visit www.selectedshorts.org