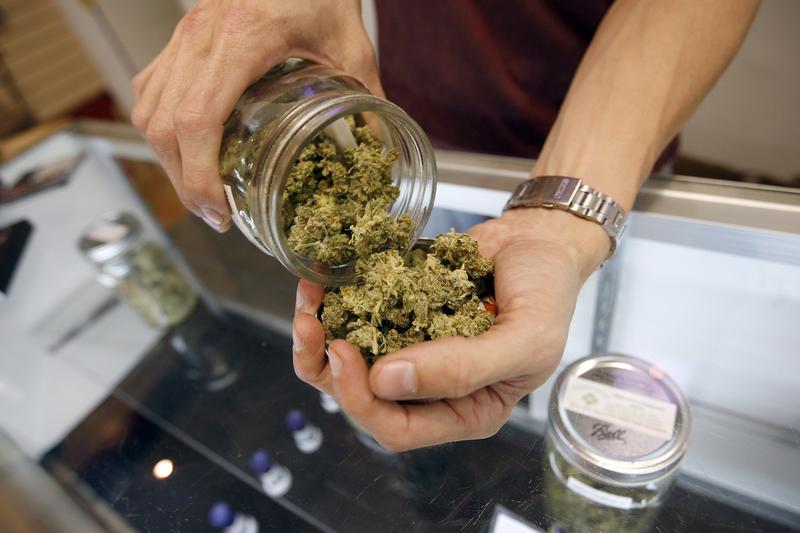 This month, Portland, Maine followed Washington State and Colorado's lead and legalized the recreational use of marijuana, and the Michigan cities of Lansing, Jackson and Ferndale voted to let people older than 21 possess up to an ounce of pot on private property.
No doubt, we're reaching a high point when it comes to the acceptance—and embrace—of legalized marijuana.
But while marijuana acceptance is on the rise, a number of questions are emerging about how to create a viable legal marijuana economy—and how to keep marijuana use safe.
Patrick Radden Keefe explores these issues in his New Yorker piece, "Buzzkill: Why Washington State is Struggling to Create a Legal Marijuana Economy." In addition to serving as a staff writer for the New Yorker, he's also a senior fellow at the Century Foundation. He joins The Takeaway to discuss the big questions surrounding marijuana, like safety, taxes and the age of consumption.