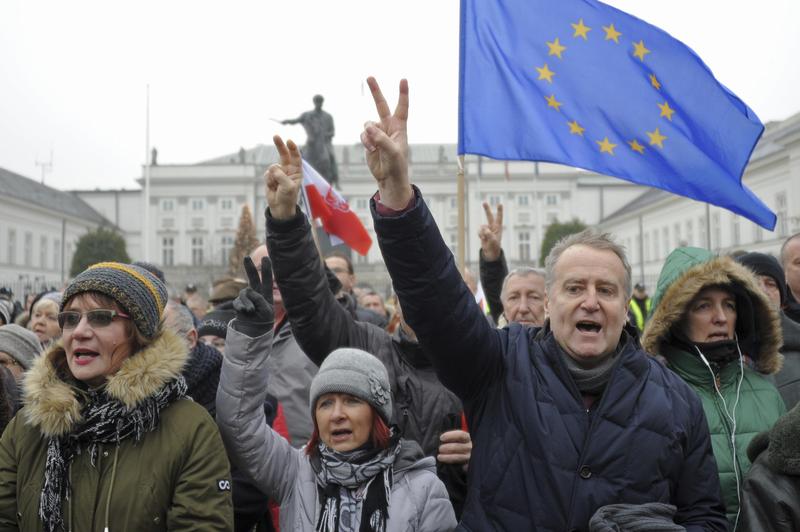 Click on the 'Listen' button above to hear this interview.
A long period of stability, freedom, and prosperity is being threatened in Poland because of a political crisis. In recent days, there have been major protests both inside and outside the Polish parliament building in the capital of Warsaw. The protests follow an announcement by Poland's ruling Law and Justice party that, starting in January, it plans to restrict the news media's access to the country's parliament and legislators.
The populist right-wing government wants only those journalists with special accreditation to be allowed into the parliament, but critics complain that the new proposals are part of a bigger effort by the ruling party, since coming to power last year, to try and consolidate its powers.
Adam Easton, the BBC's correspondent in Warsaw, discusses the concerns about the attempt to limit press freedoms that have been enjoyed since the end of communist rule in Poland in 1989.