Central Park 5 Say Despite $40 Million Settlement, Scars Remain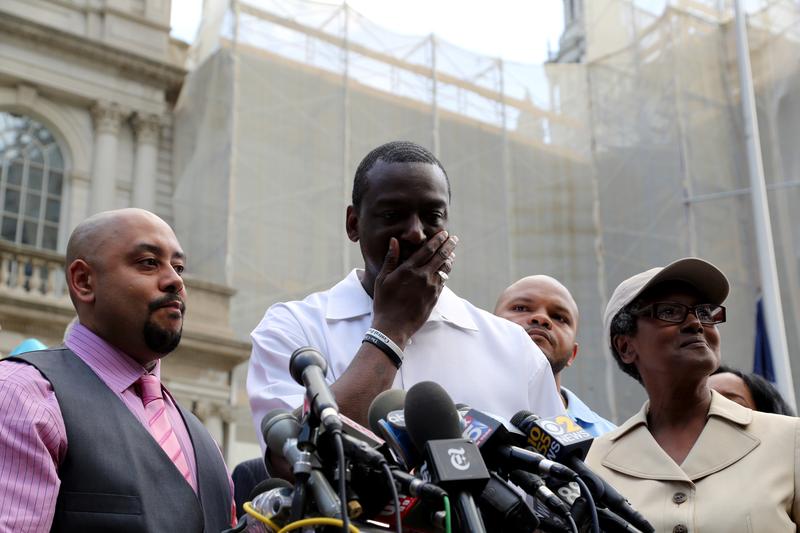 The men who were wrongfully convicted in the 1989 rape and beating of a jogger in Central Park said despite the $40 million settlement with the city that ended a decades long legal dispute, scars remain.
What was supposed to be victory speech, closing the chapter on a decades-long struggle to clear their names, turned into a tearful ceremony outside City Hall on Friday.
"I wake up this morning still wanting to put the gloves on and still wanting to fight," said Raymond Santana.
He was a 14-years-old when he went to prison for seven years, and said he still feels anger at his fate.
"My childhood was taken from me, the ability to become a productive man in society was taken, instead you gave me prison life, and this is what I come back with, the aggression," he said.
Kevin Richardson was 15 when he was arrested. Standing next to his lawyers and family, he said he regrets giving a false confession to police at the time, but said he wishes the media had looked more closely at the facts of the case.
"People called us animals, 'wolf pack.' I have four sisters and a mother. I'd never do anything to a woman. I was raised better than that," he said, choking back tears. "It still hurts me emotionally," he said.
Both Richardson and Santana work for the health workers union 1199 SEIU, and said they don't have any plans to spend the settlement money. Neither are quitting their day jobs.
"There's no amount of money on earth that will restore our youth back, we lost those years, we see ourselves speaking through the youth, we see ourselves through them. That's how we relive our youthfulness," Richardson said.
The city has admitted no wrongdoing in how it handled the case, but Mayor Bill de Blasio said, "An injustice was done and we have a moral obligation to respond to that injustice."
 In the meantime, Richardson and Santana are moving on, working with groups like the Innocence Project to help others who may have been wrongfully convicted of crimes.