Celebrating the Life of an Officer Who Rushed to Danger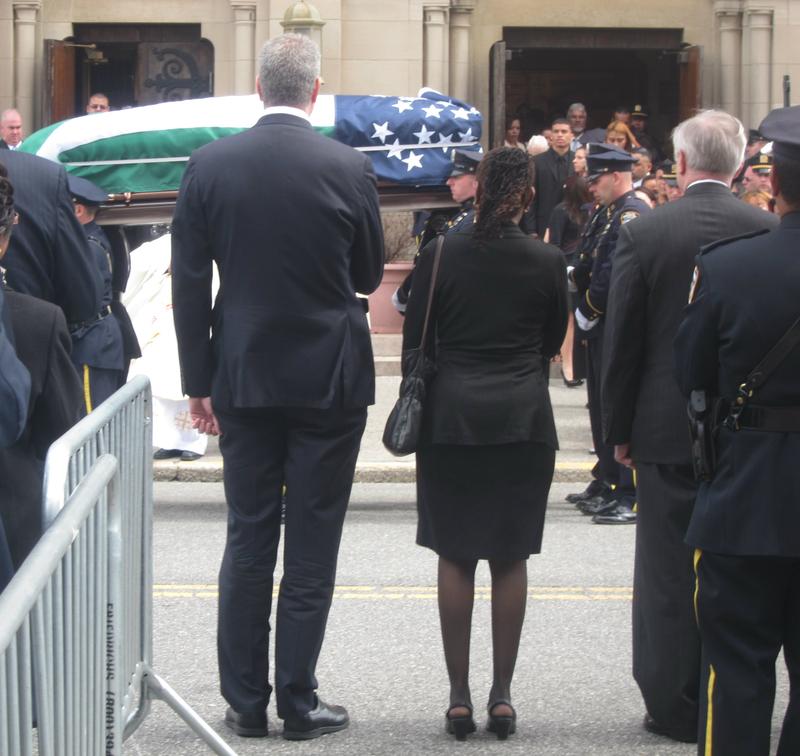 Thousands of police officers and other uniformed city workers came out to mourn the death of 38-year-old officer Dennis Guerra at his funeral in Rockaway Beach, Queens, on Monday.
In his remarks, Mayor Bill de Blasio said Guerra's generous work as a public servant was on full display after Hurricane Sandy.
"He climbed the cold, pitch dark stairways of Red Hook Houses with food, blankets and other essential supplies and with something else people badly needed at that moment — reassurance and a smile," said de Blasio.
It was while he was on the job as an NYPD housing officer that the seven-year veteran and his partner were overcome by smoke responding to a fire in a Coney Island high-rise. Guerra died from his injuries last Wednesday. His partner Rosa Rodriguez remains hospitalized in critical condition.
Guerra was a father of four. He followed in his own father's footsteps when he became a police officer. At the service at St. Rose of Lima Church, Commissioner Bill Bratton said Guerra would often text details of his arrests to his retired detective dad.  "He was saying, 'Look dad, I'm out there, I'm getting it done…I'm starting the way you started,'" said Bratton.
Guerra was buried at St. John cemetery in Middle Village, Queens.
He was posthumously promoted to detective.