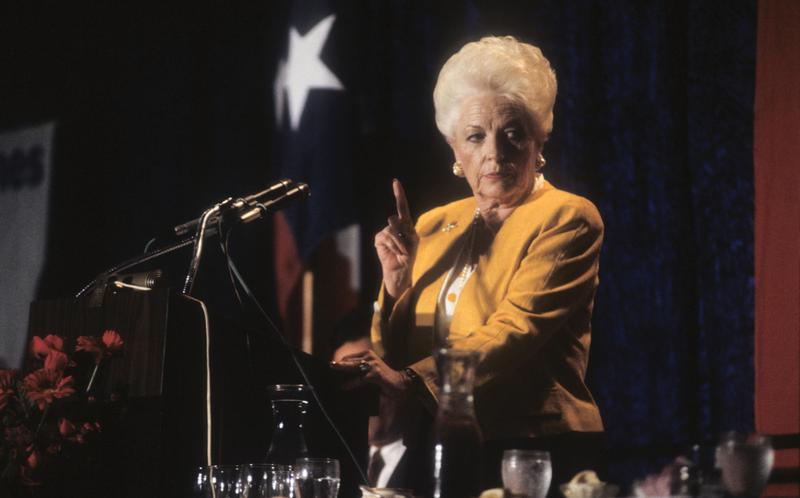 Cecile Richards talks about her mother, Ann Richards, and the new HBO film "All About Ann: Governor Richards of the Lone Star State." The documentary chronicles Richards' life—from growing up poor in rural Texas to her life as a sociable suburban housewife and mother of four to entering politics and becoming one of the most charismatic American political figures of the last 30 years. Richards was the first woman to be elected to that office in the state of Texas. 
Cecile Richards described how her mother's keynote speech at the 1988 Democratic National Convention changed her career: "We'd always known she was funny and she was in politics, but to have that opportunity to, sort of, as she would say, show what a woman can do when she's given the chance – that's really what the Democratic Convention did."
From the very beginning of her public life, Ann Richards was open about her addiction. Her daughter explained, it was "not only because she wanted people to know who she was, but because she actually thought it might encourage other folks who were dealing with addiction to get treatment. And they did. I still, today, travel around the country and run into people who say, I got sober because of your mom."
As governor, Richards appointed more women, openly gay people, and people of color than all of her predecessors combined. "She was all about not only about opening the door for herself, but holding it open and bringing everybody along with her that she could. And that to me is – that's her legacy."
"I think that everything she did was a little bit larger than life."
"All About Ann" debuts on HBO April 28 at 9.  It will also premiere at the Tribeca Film Festival on April 18.