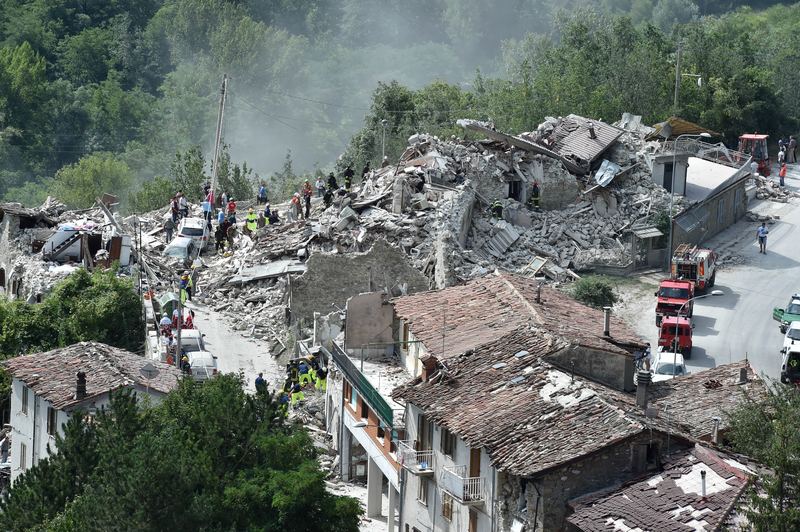 Click on the 'Listen' button above to hear this interview.
A catastrophic 6.2 magnitude earthquake hit central Italy in the early hours this morning. Italian officials are reporting dozens dead, with more causalities expected as rescue crews and volunteers continue to scour the debris for survivors, sometimes with their bare hands.
During Pope Francis' morning audience with pilgrims, he led those assembled in a prayer for the earthquake victims.
The greatest devastation took place in Amatrice, a town of 2,000 residents some 80 miles northeast of Rome. The mayor of Amatrice has said that half of the town no longer exists.
Christopher Livesay, an independent journalist based in Rome, is in Amatrice and joins The Takeaway for an update on this disaster. Click on the 'Listen' button above to hear his full report.