The Takeaway
Horror in Oklahoma: Man's Brutal Death Reveals Abuse in Tulsa Prison System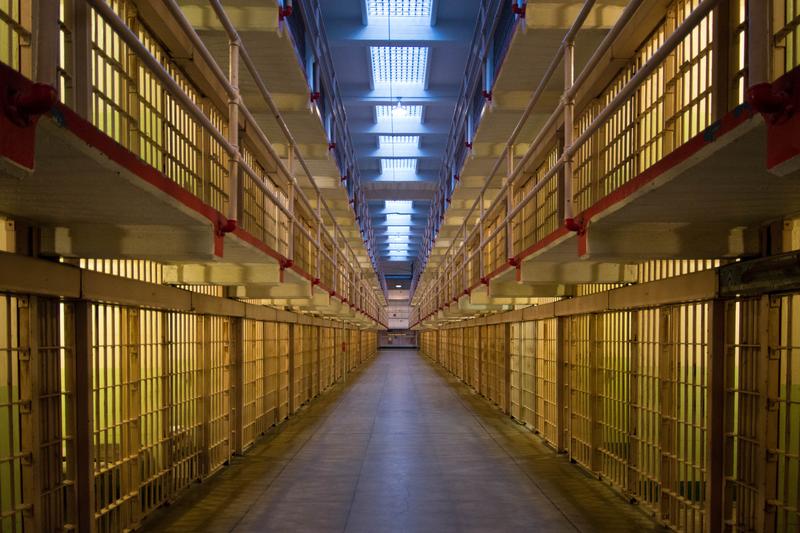 Click on the 'Listen' button above to hear this segment. 
The final five days of the life of Elliot Earl Williams were caught on surveillance tape, and have been condensed into a 10 minute video online. He doesn't move in the entire sped up video. Instead, he lies motionless on his back on the floor of his cell in the David L. Moss Detention Center in Tulsa, Oklahoma.
Williams was paralyzed with a broken neck, and the only motion you see is of guards coming to taunt him, placing a cup of water just out of his reach.
The situation six years ago seemed like it was something out of a nightmare, but the treatment of Williams, a 37-year-old African-American Army veteran who was mentally ill, was par for the course for the Tulsa County Detention Center, where at least 20 people have died inside the facility since 2010.
William's case is finally being heard in court, thanks to the reporting of Ziva Branstetter, editor-in-chief The Frontier, a non-profit news outlet. A corruption case has also led to the resignation of the former sheriff, Stanley Ganz. Brantsetter joins The Takeaway along with Andrew Cohen, commentary editor at The Marshall Project, to discuss the case.


Update 3/22/2017:
Jury awards family $10 million in Tulsa jail death case -
https://t.co/lyP3FM9nAM

— Solitary Watch (@solitarywatch) March 22, 2017