SchoolBook
In Case of Missing Boy, Concerns that Shared School Space Was a Factor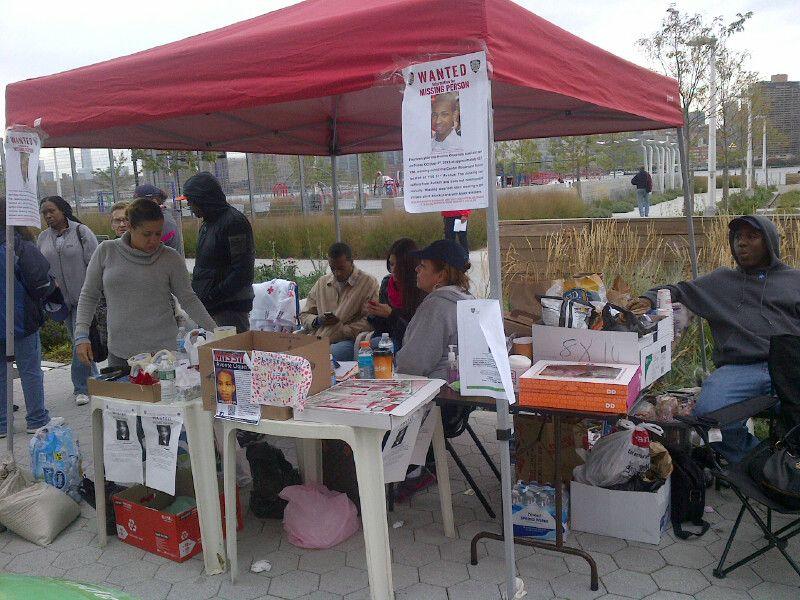 For families of children with special needs, the week-long search for a missing 14-year-old boy with autism has many wondering what went wrong in a public school created to serve some of the city's most vulnerable children. One of the concerns in the special education community is that his school – like many special education programs – shares space with another school, an arrangement that may make security more challenging.
Anyone with leads on Avonte Oquendo should call police at 1-800-577-TIPS.
Avonte Oquendo is a student at the Riverview School, a District 75 program for children with special needs. A high school, the Academy for Careers in Television and Film, also occupies the new building on 51st Street Avenue in Long Island City.
District 75 schools rarely get their own buildings. This is largely because the programs are required to provide individualized education plans, or IEPs, for the children which in turn means small classes and extra rooms for therapy and other services. With space as a premium, it is common for the children of one District 75 school to be scattered among several different public school buildings.
According to the family's attorney, David Perecman, a school security guard did not stop Oquendo from leaving on Oct. 4 because she may have confused him for one of the high school students. 
Joe Williams is the former president of the city's District 75 parents council. He said almost all of these District 75 programs share space with other schools. His own 14-year-old son is autistic and attends the program located inside Sunset Park High School.
"Most of the time they're on an entirely different floor," he said. But they don't have their own separate security guards. "The security guards are for the building," he said.
Nonetheless, Williams said everyone in the building is supposed to know which students are where, and when the students from one school are using the gymnasium or cafeteria.
Williams said the schools are generally treated like "stepchildren" and that they are feeling more pressure now because the city is opening more schools inside existing buildings. One former school official agreed. Adding a school doesn't mean the building gets an additional security guard, the official told WNYC, meaning security can be stretched "very, very thin."
Safety agents are trained by the police department. Gregory Floyd, president of Teamsters Local 237, which represents the safety agents, issued a statement:
"Our school safety agents are highly trained and effective. Keeping our children safe while they are at school is always our top priority. We are heartbroken that Avonte left the school without notice and are determined to do everything we can to ensure he is found safe and sound."
Chancellor Dennis Walcott said Thursday that he remains confident in the safety procedures, but that something went wrong in this case and the D.O.E. will investigate in conjunction with the police department. Neither the Chancellor nor anyone else interviewed by WNYC could recall a child who disappeared from school and remained missing for more than a few hours.
Walcott also said Avonte was supposed to be in a class setting of no more than six students per teacher, plus one paraprofessional (school aide). These settings are for students with the most serious disabilities.
But Williams said teachers or paraprofessionals are supposed to accompany the students to and from lunch, and other activities such as speech therapy.
"So that child should have not been out of the class alone," he said, referring to the lawyer's statement that the boy disappeared during a transition.
He said he wants to know whether the other children in Avonte's class had their own paraprofessionals, and whether they were all present last Friday, in order to determine whether there were enough adults watching the boy in the hallway.
Gary Mayerson, an attorney who has represented many children with autism, said he has met many families who claimed their children were not safe in public school buildings and requested a transfer to a private school. However, he said this does not mean co-locations, or shared schools, are inherently unsafe.
He also said he supports the goal of inclusion, mixing children with special needs in the same building as general education students so they are not isolated in their own schools.
But Mayerson acknowledged children with autism are at risk of slipping away from school, because they have a tendency to wander. One special education teacher in a New York City public school, who did not want to be identified, agreed.
"Unfortunately, it's a common occurrence with kids with autism," the teacher said. "What frightens me is that this could happen to any teacher, in any school, no matter how many procedures are followed. These kids are quick and it does happen. What's important is to realize their missing quickly, so they can be located quickly."