Case Challenging Delays in Bronx Court Can Proceed with New Plaintiffs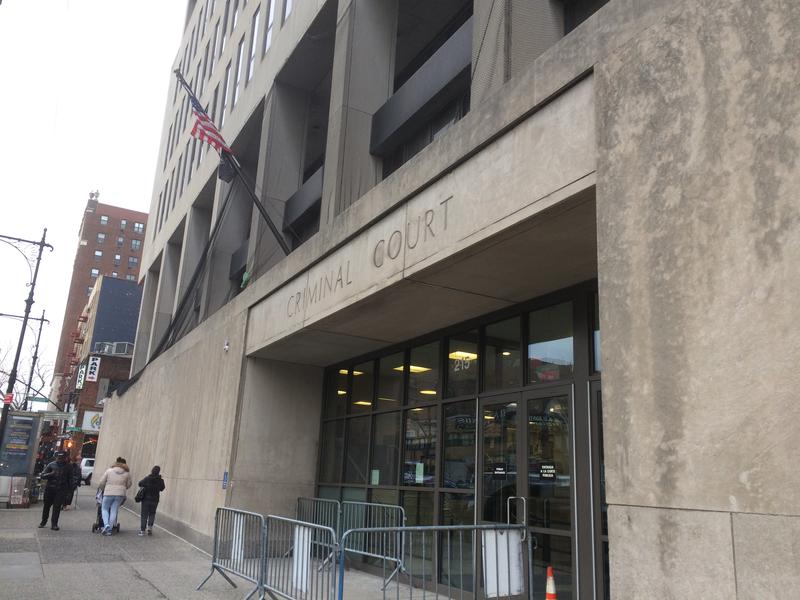 The Bronx Defenders won a partial victory in its suit challenging notoriously long delays for misdemeanor trials in the Bronx. But it will have to proceed with new plaintiffs.
The public defender organization filed its federal lawsuit in the spring, claiming the delays violate the U.S. Constitution's right to a speedy trial. The group cited data showing people arrested for misdemeanors like drug possession and trespassing can wait 642 days for a trial by a judge, and 827 days for a jury trial. State law requires misdemeanors to be brought to trial within 90 days, but there are many ways to get around that.
In a decision late last week, first reported by "The New York Law Journal," U.S. District Court Judge George Daniels of the Southern District rejected the state's argument that he should dismiss the case because New York's chief justice and others are working on solutions.
He wrote that "the State Court has the duty of ensuring the expeditious trial of criminal cases consistent with constitutional standards of due process."
But Daniels agreed that the four plaintiffs in the suit don't have standing because they don't have pending misdemeanor trials. Two of them claimed to have been subjected to unreasonable court delays over misdemeanors in the past. The other two claimed their drug addiction and psychiatric condition make them likely to be arrested for misdemeanors and court delays.
"Even if Plaintiffs might be realistically threatened with recurrence of arrest," he wrote, "that is wholly distinct from being charged and prosecuted Bronx Criminal Court, and therefore deny the speedy trial due to the alleged unconstitutional Court Delay." He also sided with the state's argument that New York Governor Andrew Cuomo can't be sued.
Nonetheless, Bronx Defenders claimed partial victory and said the ruling allows it to continue the case with different plaintiffs who are still waiting for their trials. 
"We are very happy with this decision," said Scott Levy, who heads the Fundamental Fairness Project at Bronx Defenders. "I think it makes clear that the federal courts have a role to play. It makes clear that what is going on in the Bronx is not just business as usual, but a serious constitutional violation. And, it gives us a clear path on how to proceed forward."
Levy said the case grew out of a 2012 investigation of marijuana arrests. By the end of 2015, so many people had been arrested and were waiting for trials that, "it was virtually impossible for people to have their day in court."
He said the Bronx has longer delays than any other borough because of a backlog of cases and shortage of judges. In its lawsuit, Bronx Defenders noted that Cuomo approved an increase of 2.4 percent ($44.4 million) in spending for the state court system for 2016-2017, but argued that wasn't sufficient.
The Attorney General which represents the state and the Office of Court Administration did not return requests for comment.