Soundcheck
Caryn Ganz's Favorite Music Moments Of 2013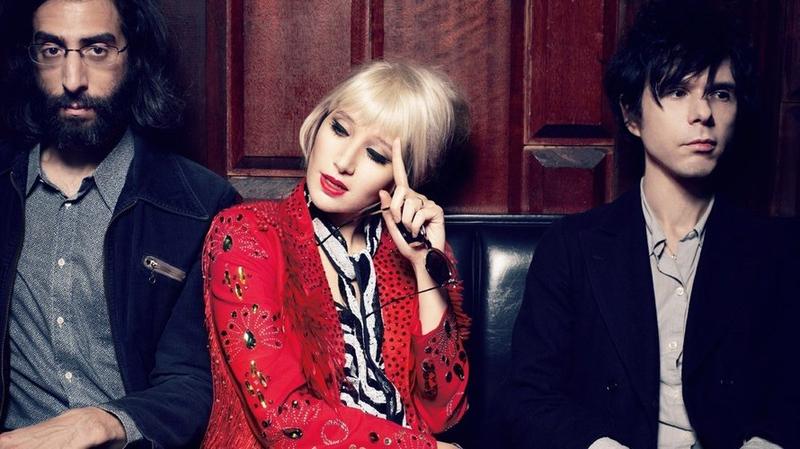 All this week, Soundcheck is looking back at the music of 2013 and today, Caryn Ganz, editorial director at RollingStone.com, shares five favorite musical moments from the year -- including some songs, a favorite music video, and one of her hidden gems, a Yeah Yeah Yeahs video starring the Empire State Building.
Caryn Ganz's Favorite Music Moments Of 2013
Lady Gaga + R. Kelly, "Do What U Want" from Artpop
I will say I did not love the album as a whole, but I do love this one R. Kelly track, "Do What U Want," because I feel like it sort of separates from the overly overwrought conceit of ArtPop and it's just a good pop song. She was focusing so hard on laboring over the idea of ArtPop and then out of nowhere comes this actual club jam. It's got a really kind of grimy, growly vibe to it; she's doing her best Christina Aguilera-esque vocals on this; and it's actually fun because it's just not trying too hard.

 
The Julie Ruin, "Run Fast" from Run Fast
[The Julie Ruin's Kathleen Hanna] had paused her work with Le Tigre around 2005 and kind of vanished and nobody really knew what she was doing. And then she returned this year and revealed that she had been struggling with really intense lyme disease for years. And she was so desperate to record that she was able to put The Julie Ruin together and during moments where she felt well enough, she would just jet to the studio and do these songs. And they have.. a real urgency to them. It's fascinating to watch her mature and become a singer in her 40's. Her voice still has this really intense girlishness to it, this femininity, but also has this attacking power.

 
Yeah Yeah Yeahs, "Despair" from Mosquito
Yeah Yeah Yeahs put out Mosquito, their fourth record, in April and I kind of had this fear that it was gonna get forgotten on year-end lists because it was a little big quieter for them. But I thought it was a fantastic record; it really showed their evolution. Every record they do is a giant leap in another direction. Each one of the albums has that gut-punching track, the one you know is going to end up on everyone's mix tapes. On this one, it was "Despair." The thing I love about that song is it shows that despair isn't an emotion that's just about depression or a black hole of nothingness; it can be sort of like a comfort, or in a way, it can flip into a beam of hope at moments of great need.

 
Hunters, "She's So" from Hunters
[Hunters] have actually been around for a couple of years and they landed a 2012 Village Voice cover story, which was unusual because they were unsigned -- or about to be signed at the moment. They got the story basically on the strength of their live show, which is very famously unhinged. But their record has finally come out. And there were a lot of '90s-reminiscent albums this year, but this one is my favorite... I actually discovered the album without really knowing that much about the live show and I think it stands up on its own. It has this sort of raw, fuzzy, shaggy energy to it.

 
Beyonce, "Haunted" from Beyonce
[The "Haunted" video is] very interesting because it was directed by Jonas Åkerlund, [who] first worked with Lady Gaga and Beyonce together on the "Telephone" video in 2010, which I thought was an interesting video... [Beyonce] was just absolutely unhinged; she was just like a total freak. And I really feel like that flipped a switch for her and she felt this license that she could kinda be this crazy, weird, arty performer that Lady Gaga wants to be. I feel like Beyonce actually nails it.

[This latest video] is extremely creepy. When you listen to the song you think it's about a relationship; lovers that still haunt each other's lives. And when you watch the video, it has this Sleep No More vibe. But it's beautifully directed, and nothing seems like it's designed to freak you out; everything seems like it has a specific artistic point.