Carrie Mae Weems Has No Choice But to Make Art Political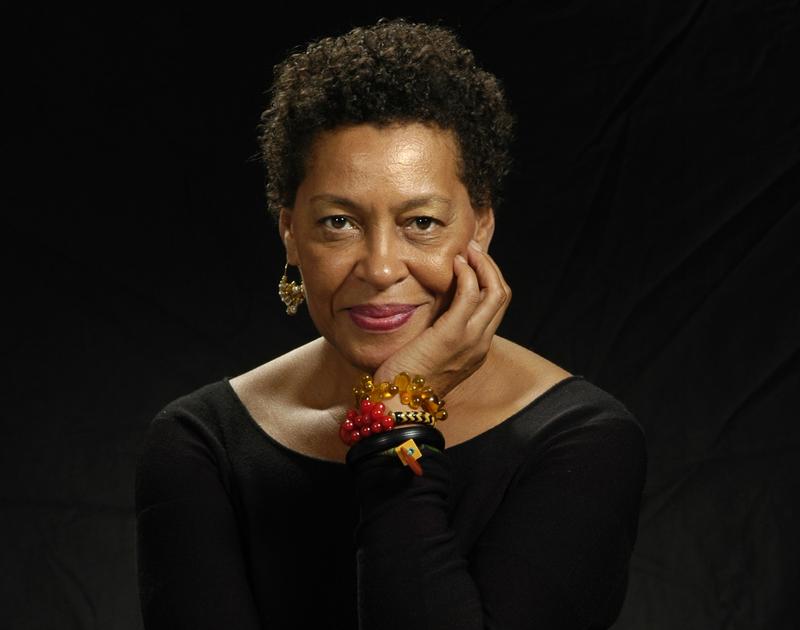 The visual artist Carrie Mae Weems has long been known for taking on racial injustice, gender inequality and politics in her work. Recently, she released a pro-Hillary Clinton video urging people to vote.
"I'm an artist who is interested in bringing art into politics and politics into art," she told WNYC's Jami Floyd.
Weems has a new solo exhibit at the Jack Shainman Gallery in Chelsea running through Dec. 10, and spoke to WNYC about race, politics, art and what the future holds for artists of color.
One of the works on display in the new show is "Sites of Production," a series of photos featuring Weems dressed in a black gown, looking away from the camera, on the sets of hit TV shows like "Scandal" and "Empire."
"I wanted to photograph myself on sites where I though some of the most exciting shifts are taking place within popular culture," Weems said, "that re-position the black body, [reshaping] the way in which we think about contemporary TV."
Also on display is "A History of Violence" — portraits of black men in hoodies alongside wall texts that read like police reports — Weems' response to the police killings of young black men. She said politics and social unrest can't help but influence her work and the work of other black women artists.
"How we've lived in this country by its very nature makes us political," Weems said. "Even when we'd rather be painting pretty colors, [our] situation as brown women makes it imperative that we respond socially."