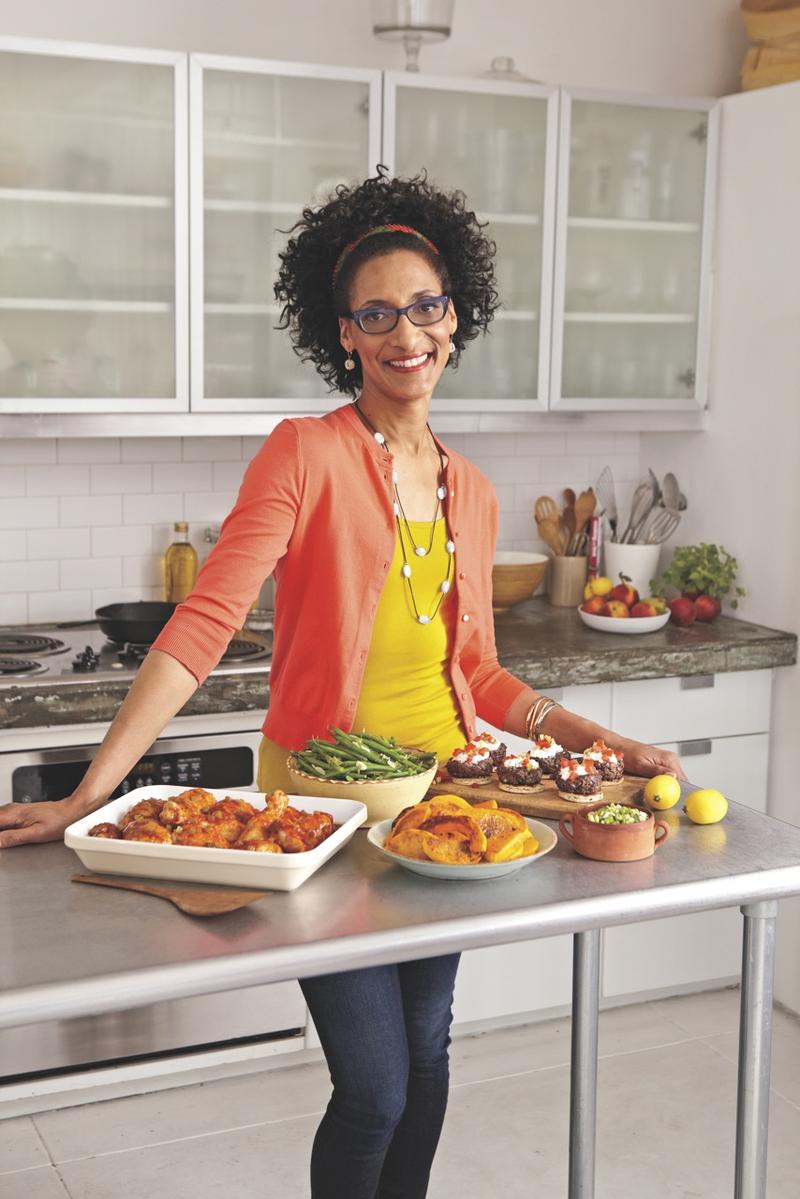 Carla Hall, host of "The Chew" on ABC and "Top Chef" contestant, explains the ways food can forge connections between people. "I think when you talk to people about what dishes they love, you learn more about that person than to ask them 'Hey, how are you doing today?'…Just to watch that person come alive and share with you what she does in her kitchen is very magical." 
Her cookbook Carla's Comfort Foods: Favorite Dishes from Around the World finds inspiration by using spices from around the world to create the universal home-cooked flavors of comfort. Not familiar with a spice? Hall suggests this rule of thumb: "If you smell it and you like it, 9 times out of 10, you're going to like to eat it." 
Though she prefers fresh herbs and spices in most dishes, when using the dried version, try pinching them right before using them so that you reactivate the oils. But "if you smell them and they don't smell like the herbs, and if you pinch them and they don't smell like anything, they're too old. Throw it out."
Many people know Hall from her two seasons on the Bravo show "Top Chef." She says, "Everybody that competes on 'Top Chef' can cook." The trick to succeeding on the show is "whether or not you can maintain your stress and how you actually don't internalize."
When Carla Hall cooked her Last Supper Buttered Tarragon Peas on an episode of "Top Chef," she says, "I was probably just as excited about making peas as I was for cooking for Jacques Pépin." Was she intimidated by cooking a French dish for a master of French cuisine? "No, because I know that if I love something and I am doing it based on my palate and I am literally giving you the love in a dish – and that's what I did."