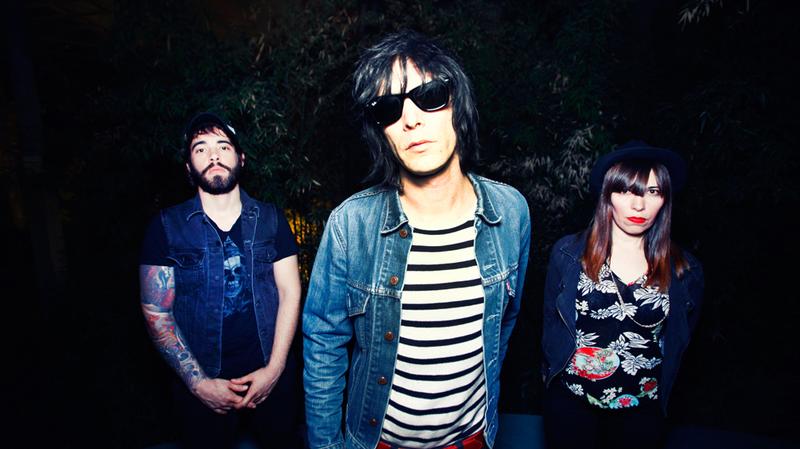 Cover songs can say a lot about an artist: They're an indicator of a band's influences and personal tastes; they can introduce to an overlooked artist to listeners; and they can showcase an underserved gem or honor a classic in a new way. A good cover song is also a chance for bands to put on a musical Halloween costume, of sorts, and win over fans with a song the crowd may already know.
Such was the case with Capsula, the Argentinian band, whose echoing and spooky cover of Black Sabbath's "Planet Caravan," may be the as good a gateway into its work as anything.
The song's music video is eerily filmed in stark black and white in a wooded area near a river stream, and immediately strikes a ominous tone. And while the band is known for its punk-inspired glam-meets-garage rock bashers meant to be cranked up high, this ghostly and deeply melodic take does right by the Sabbath original.
First forming in the late '90s, in Buenos Aires, Capsula is now based in Bilboa, Spain and has earned a following after some relentless touring and playing shows at South By Southwest, CMJ Music Marathon, Primavera Sound and Austin Psych Fest.
For Solar Secrets, the latest record and first worldwide release, the Argentinian trio -- comprised of Martin Guevara, Coni Duchess, and Ignacio "Nacho" Villarejo Solimo -- turned to Tony Visconti, the renowned producer known for his work with David Bowie. And with its dynamic and fierce songs, this may just be the album to push them into a new stratosphere.
You can catch Capsula on tour with Os Mutantes in November, including a stop at New York's (le) Poisson Rouge on Nov. 8.