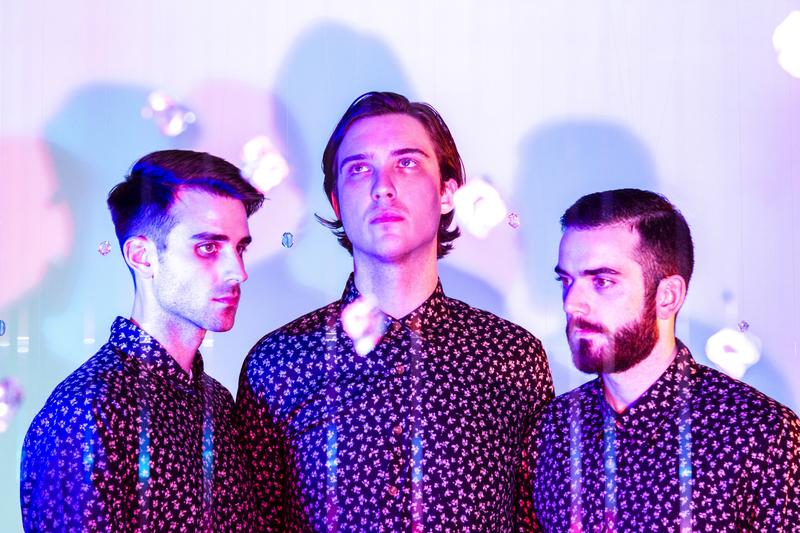 For those of us who've ever been in a band, I think we've all been a little fed up with an annoying bandmate. Luckily, few are willing to go to such extremes to do something about it like two members of the Bushwick-by-way-of-Boston trio The Can't Tells. In the new music video for the song "Insincere" -- from the band's debut album No Television -- Michael DiSanto and Blaze McKenzie dispatch with drummer Jonathan Smith in an especially gruesome, yet hilarious way.
Note: This video contains subject matter some may find offensive.
The Can't Tells - Insincere from The Can't Tells on Vimeo.
It starts out with the band shopping for groceries and preparing dinner, but soon, after some frustrated looks and sly glances, you know something far more sinister may unfold. Sure, a slo-mo shot of knives sharpening is an obvious and ominous portent, but never has a lingering closeup of a head of cabbage or of making a salad been so creepy.
On paper, this all may totally sound like a terrifying horror flick set up -- and it sorta is. (It's easy to picture hearing some guy yell "Don't go back in kitchen!" in a darkened movie theater.) But ultimately, the way the story's twists and turns unfold, the video all comes off as dark sketch comedy.
At least compared to the fierce power punk bangers on No Television (out Oct. 22), "Insincere"-- with its dreamy arpeggios and start-stop pulse, -- is one of The Can't Tells' moodier songs, which helps build an off-kilter tension. So when the blasts of guitar do finally come in, it perfectly punctuates the video's goofy insanity.
Here's what the band had to say about the inspiration behind the video:
"After recording an entire album and making two music videos we were starting to get tired of our drummer Jon. More to the point, we were tired of scrounging around for food. We knew Jon had to go. Our friend Barrie agreed to direct the proceedings because he "had nothing better to do." Things are better now. Our new drummer is happy and we're happy with him."
The Can't Tells are playing their album release show tomorrow night at the Knitting Factory in Brooklyn, NY.