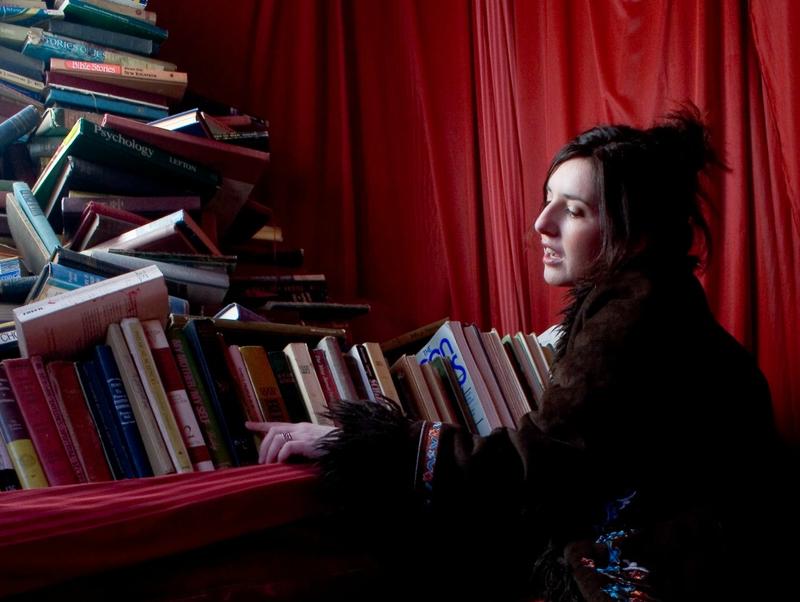 Singer-songwriter Alina Simone released her first album on an independent label in 2005, around the time that many musicians found new ways to distribute and promote their own work online. She released albums on two other independent labels; all three eventually went out of business. So Simone decided to go it alone for her 2011 album, Make Your Own Danger, and spent a year "slumped at her computer" and managing the minutiae of her recording career. Simone hasn't released an album since. "I was a singer, not a saleswoman," she wrote in a recent op-ed in The New York Times. 
Simone and Jason King, an associate professor at NYU's Clive Davis Institute of Recorded Music, joined John Schaefer to talk about the entrepreneurial pressure that many independent musicians face in the digital age.
For Simone, the prospect of mailing CDs, toggling between spreadsheets and running Kickstarter campaigns was enough to drive her out of the music business. A chance encounter with an editor led to a book deal and a memoir called You Must Go and Win. This year, she published her first novel, called Note to Self. 
"From this strange new vantage point I had, suddenly as a writer, there were all these new opportunities available to me that never had been available to me as a singer. Grants, residencies, teaching opportunities, there were all these things you could apply for [as a writer]," she told Soundcheck. "Just time to think, time to work, make something."
In his role at the Clive Davis Institute, Davis works with students who are learning how to be artists and entrepreneurs. "As recorded music has been devalued as a commodity, to some degree, more and more artists who already have an entrepreneurial spirit are the ones who are rising to the top," King said, citing success stories like producer Pharrell Williams, singer-songwriter Ingrid Michaelson and rapper Macklemore.
"On one hand you have the superstar artists that are being marketed and promoted by major labels, and on the other hand you have everybody else who's trying to make a living on a daily basis doing it," King said, noting that Simone's op-ed identifies "the loss of a kind of middle-class music maker, distributor, the independent labels and so on. It's harder and harder for those kind of labels and entities to stay afloat in the music industry."
Musicians: we want to hear from you: How successfully have you juggled the creative and business sides of your music career? Do digital tools and social media make it easier or harder to get your music out there? Leave a comment below or leave us a message at 866-939-1612.