Soundcheck
Can't Keep From Crying: Blues Reflects On The Death Of JFK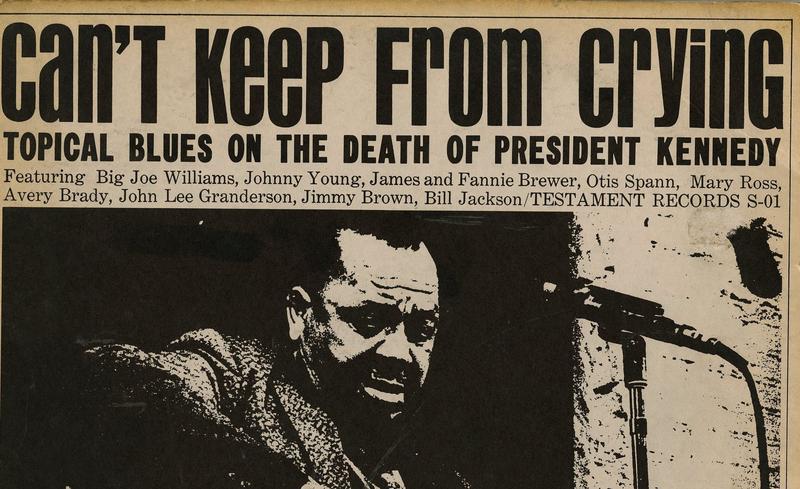 Fifty years ago -- on the day President John F. Kennedy was assassinated -- guitarist John Lee Granderson was driving from Chicago to Tennessee when his car broke down. For the next two days, he repaired his car and composed a song, "A Man For the Nation."
That story is recounted in the liner notes to Can't Keep From Crying: Topical Blues on the Death of President Kennedy, an album project inspired by Granderson, and released on Testament Records.
In honor of the the 50th anniversary of JFK's death, Soundcheck listens back to selections from the album, which contains eleven songs recorded by folk and blues artists in Chicago in the weeks following that infamous day in Dallas.
The blues historian Pete Welding produced the album and called these 11 songs "topical blues." Welding wrote in the liner notes, "They are by nature short-lived, celebrating as they do transitory events. A topical song usually lasts only as long as the event it celebrates is remembered." The irony here, of course, is that this event would never be forgotten.