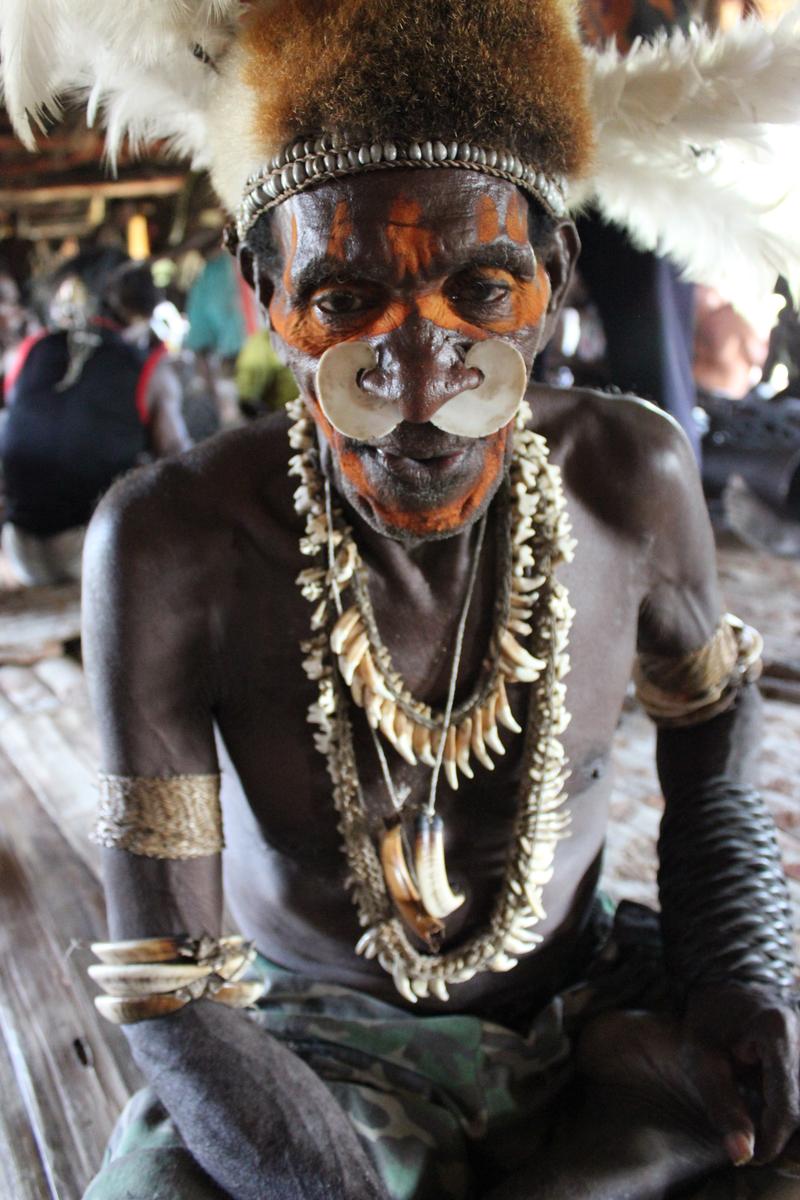 Michael Rockefeller mysteriously disappeared in New Guinea in 1961. Despite exhaustive searches, no trace of Rockefeller was ever found. Soon after his disappearance, rumors surfaced that he'd been killed and ceremonially eaten by the local Asmat—a violent native tribe of warriors who practiced cannibalism. The Dutch government and the Rockefeller family denied the story, and Michael's death was officially ruled a drowning. Carl Hoffman uncovers startling new evidence that finally tells the full story. In Savage Harvest: A Tale of Cannibals, Colonialism, and Michael Rockefeller's Tragic Quest for Primitive Art, Hoffman retraces Rockefeller's steps in the jungles of New Guinea, getting to know generations of Asmat. Through exhaustive archival research, he uncovered never-before-seen original documents and located witnesses willing to speak publicly after 50 years.
Hoffman explained what drew him to this mysterious story and made him want to investigate it himself. "When things vanish it's incredibly compelling, and it's hard to avert your gaze from it."
In 1961 Michael Rockefeller was on his second trip to the Asmat region of New Guinea collecting primitive art. "He was trying to understand deeply Asmat culture, which was built on a very complex spirit world, and ideas of reciprocal violence, of battling. There's all this inter-tribal warfare. And their carvings all embody spirits that were promises to avenge their deaths."
Before Rockefeller arrived in New Guinea, a Dutch official had killed five tribesman, and Hoffman thinks the Asmat killed Rockefeller to avenge that death. Hoffman followed in Rockefeller's footsteps and met members of one the Asmat tribe Rockefeller had contact with and interviewed Dutch officers. "I couldn't find anyone who admitted to being present at his murder," he said.
After Michael disappeared, the Dutch conducted an enormous two-week search for him. Nelson Rockefeller and Michael's twin sister, Mary, flew to New Guinea and spent several weeks, but "They found nothing," Hoffman said.  "Everybody believed he had disappeared at sea."
Hoffman has had a limited correspondence with Mary Rockefeller, but she hasn't spoken to Hoffman since she read this book. He said, "I think the Rockefeller's feel like it's a private matter and they'd rather not talk about it."