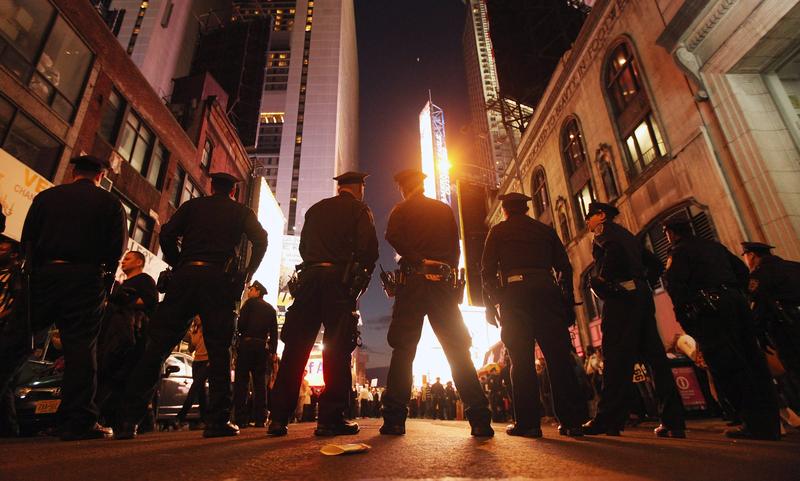 Tensions continue to rise in Albuquerque, New Mexico over the police department's use of excessive force. In the last two months, several standoffs have lead to fatalities by Albuquerque police officers.
The most controversial death was that of James Boyd, a mentally-ill homeless man camping in the foothills of the Sandia mountains. Video from an officer's helmet showed that Boyd was shot after appearing to surrender. This tragic incident has fueled angry demonstrations in the city.
On Monday, a swarm of protesters calling for the removal of the chief of the Albuquerque Police Department (APD) shut down a city council meeting. Protestors say they intend to do the same at Thursday's meeting. 
Albuquerque is just one example of a long history in America of mistrust between police and the communities they serve.
In April, the NYPD asked New Yorkers to tweet photos of cops helping their community with #myNYPD. The police were hoping to capture sweet photos of a cop helping an old lady across the street or a getting a kid's cat out of the tree. But what did they get? A backlash of images of police violently arresting citizens and using excessive force to uphold the law. It was a naive PR move at best, and at its worst, a clear example of the distrustful relationship between cops and civilians across the country.
But is this an inherently flawed relationship? Or can trust be rebuilt?
For answers, we turn to a man who has felt that distrust deeply from both sides. Norm Stamper was the Seattle police chief during the 1999 World Trade Organization protests—a demonstration that quickly turned violent and ultimately led to his resignation a week later. Norm is now an outspoken civilian advocate for police reform, and he says these instances of excessive force are symptomatic of a larger problem.