Money Talking
Six-Year High School Answer for Tomorrow's Workers?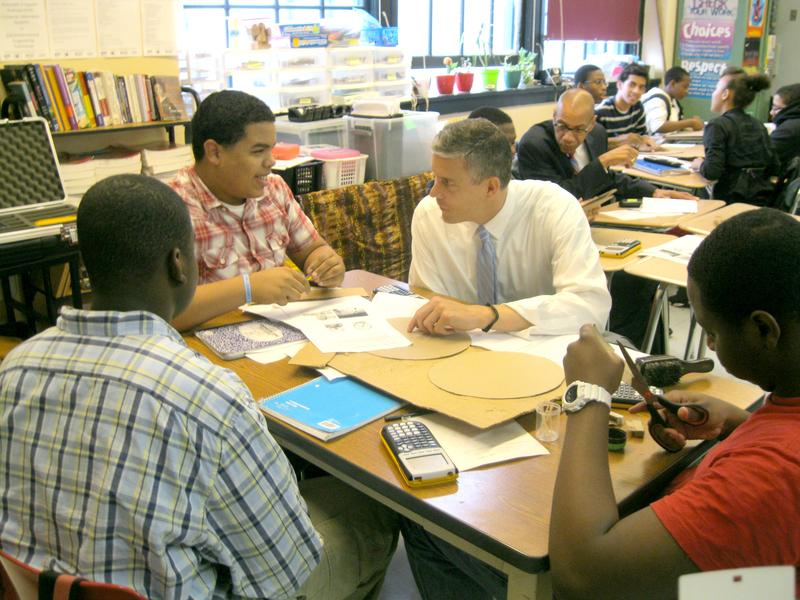 In a visit to Brooklyn Friday, President Obama will honor the innovative new education model at the Pathways in Technology Early College High School, P-Tech for short. 
Students at the school earn a high school diploma and an associate's degree over six years. The Obama administration says efforts like P-Tech will prepare the next generation of tech workers for jobs at companies like IBM, which sponsors the school. 
This week on Money Talking, regular contributors Joe Nocera of the New York Times and Rana Foroohar of Time magazine discuss the promise of such schools, whether the president is right and what role business is playing in K-12 education. 
Looking ahead, Nocera talks about crowdfunding for startup companies and Foroohar discusses JPMorgan's $13 billion settlement with the Justice Department.