The Takeaway
Robert Reich: Trump's Jobs Plan Misguided in Era of Globalization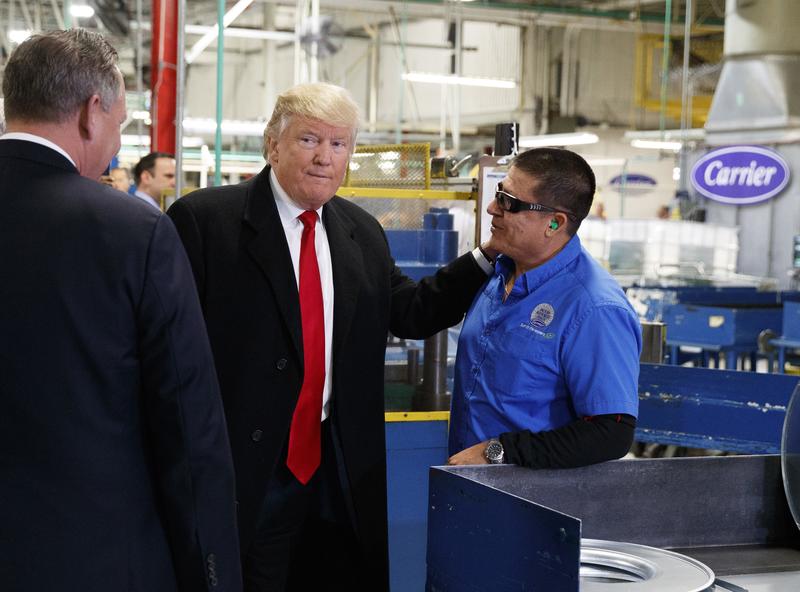 Click on the 'Listen' button above to hear this interview. 
In a meeting with manufacturing executives last week, President Donald Trump reiterated a promise he made over and over again throughout the course of his campaign: He'll bring back jobs, jobs, jobs.
"My administration's policies and regulatory reform, tax reform, trade policies, will return significant manufacturing jobs to our country," the president said. "Everything is going to be based on bringing our jobs back. The good jobs, the real jobs."
Now, WhiteHouse.Gov pledges to bring America 25 million jobs over the next decade, but can the president deliver?
Robert Reich served as secretary of labor under President Clinton from 1993 to 1997 and is currently a professor of public policy at the University of California, Berkeley. He says if there's anything in President Trump's favor, it's the employment environment he's walked into.
"[Unemployment is] about 4.8 percent," says Reich. "At least that's the unofficial unemployment rate and that's very, very good relative to the unemployment rates we have seen over the last eight years."
The Trump Administration is less willing to acknowledge the jobs success of President Obama. In a briefing at the end of January, White House Press Secretary Sean Spicer danced around the answer to a question from a reporter about what the unemployment rate was. 
"It's not a question of what I accept," Spicer told reporters. "There are ways you can put out that full employment."
And it's true that while a 4.8 percent unemployment rate sounds good when taken at face value, there are many more forces at work underneath the surface of the American labor market.
In a conversation with Takeaway Washington Correspondent Todd Zwillich, Reich says whether President Trump can compensate for the loss of manufacturing jobs will depend on if he can create high-paying work that's permanent. That means more than just a few months building an oil pipeline.
Reich also says Trump's vendetta against globalization might be better directed at its co-conspirator, automation. Click on the 'Listen' button above to hear our full conversation with Robert Reich.