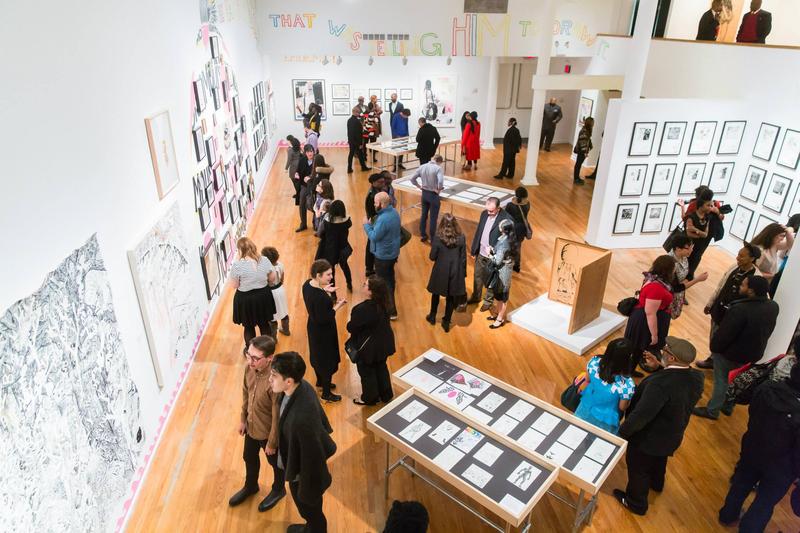 Click on the audio player above to hear this interview.
The Studio Museum in Harlem has nearly 50 years of history of celebrating and fostering black artists. Founded in 1968, the museum's first home was a rented loft space on Fifth Avenue, north of 125th Street.
In the late 1970s, the New York Bank for Savings gifted the building located at 144 West 125th Street to the museum, and architect J. Max Bond Jr. led the redesign of the museum, which reopened in 1981. The Studio Museum's growth has continued exponentially, and in July they announced plans for a $122 million expansion.
Today, the museum has a much higher profile than it did in 1968, thanks in part to the leadership of Thelma Golden, The Studio Museum's director and chief curator.
The museum's mission has expanded as well to include art from across the African diaspora. Golden recognizes the importance of the museum in today's landscape noting that "it seems important that the museum be involved not simply in presenting or preserving but, opening up a space for dialogue—about art, about culture, about humanity." 
What you'll learn from this segment:
Why Golden views the museum as a "think tank."
How the museum was able to grow its audience in recent years.
The role art is playing today in the modern civil rights movement.