Can Mayor de Blasio Roll Back Fatal Overdoses? He's Going to Try.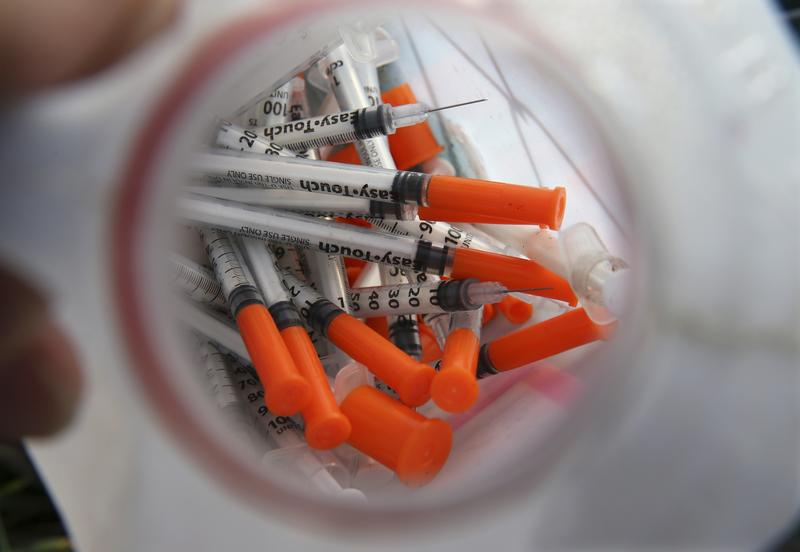 Sitting in front of a dramatic line graph showing that drug-related overdose death rates in New York City have soared, Mayor Bill de Blasio on Monday released a plan he hopes will reverse the trend.
The investment includes spending $38 million a year over five years to expand the number of people with access to addiction services and overdose reversal kits. 
The people who joined the mayor reinforced the health-first approach he's taking: the First Lady of New York, Chirlaine McCray, who has spearheaded a push for mental health services throughout the city was seated by her husband's side; Health Commissioner Mary Bassett and the Deputy Mayor for Health and Human Services, Dr. Herminia Palacio, were there, too. Even the Bronx District Attorney spoke about addiction as a "disease of the spirit."
The mayor is hoping his "HealingNYC" initiative will reduce the number of opioid-related deaths by about 35 percent over the next five years. While expanded services may relieve problems with addiction, de Blasio acknowledged that the death rate was being fueled by something else: drugs adulterated by the cheap but strong synthetic opioid fentanyl, which has become a major factor in overdoses throughout the city.
In addition to addiction services, the mayor's plan also calls for additional laboratory technicians and reassigns law enforcement personnel to better understand just what is putting users at such high risk.