The Takeaway
With an Eye on November, Some Want Rubio to Save the GOP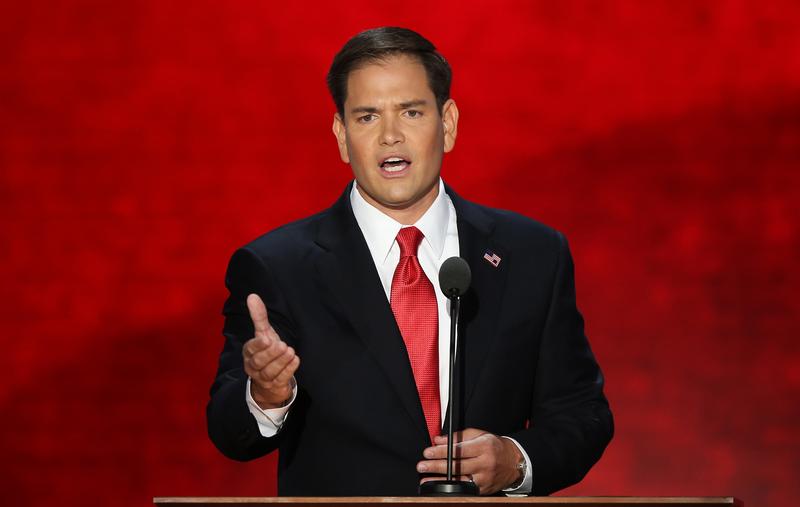 Click on the audio player above to hear this interview.
Texas Senator Ted Cruz and former Secretary of State Hillary Clinton have claimed victory in the Hawkeye State this week. But the focus surrounding the 2016 Iowa Caucuses has shifted towards the runners up—the candidates biting at the heels of the winners in ways that many did not anticipate just six months ago.
On the Democratic side, Vermont Senator Bernie Sanders and Sec. Clinton are in a virtual tie, separated by just 0.3 percent of the vote. Sen. Sanders also captured an astounding 84 percent of voters aged 17 to 29. 
On the right, there was little talk of Neurosurgeon Ben Carson, Ohio Governor John Kasich, or former Florida Governor Jeb Bush on Monday night. It was Florida Senator Marco Rubio that had everyone whispering. Rubio came in third place this week, just over a percentage point behind Donald Trump, who was less than five points behind Ted Cruz.
According to Iowa entrance polls, 44 percent of Republican voters say Rubio is electable. Is Iowa a fresh start for the Florida senator? Have voters rediscovered him?
Al Cardenas is a senior partner in the international law firm Squire Patton Boggs, the former chairman of American Conservative Union and the former chairman of the Florida GOP. He explains what Republicans are thinking about Rubio, and whether he can win his party's nomination.
What you'll learn from this segment:
How Rubio has evolved as a politician.
Whether the results of the Iowa Caucuses give him a fresh start.
What makes Rubio more electable than other GOP candidates.